BREXIT
Spanish PM: "With Brexit we all lose, but on Gibraltar, Spain wins"
Pedro Sánchez says the deal gives Madrid a stronger position to negotiate over the British Overseas Territory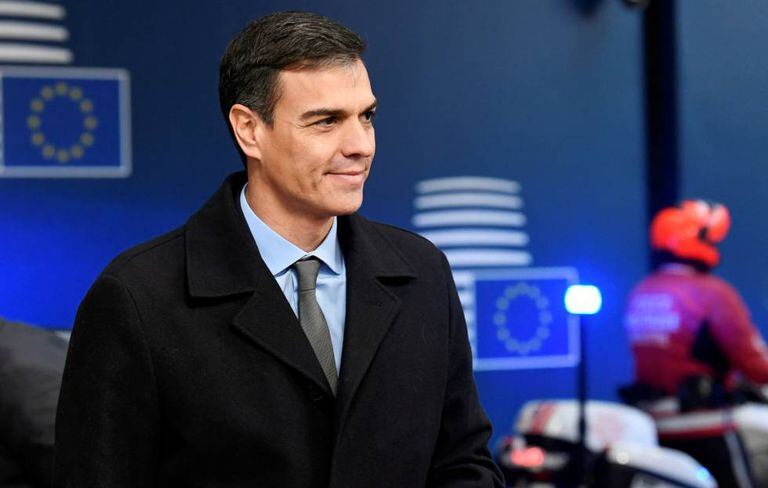 Spanish Prime Minister Pedro Sánchez has celebrated as a clear victory for Spain the last-minute political agreement reached on Gibraltar in the negotiations over the United Kingdom's withdrawal from the EU, known as Brexit.
"With Brexit we all lose, especially the United Kingdom, but when it comes to Gibraltar, Spain wins," said Sánchez on Sunday after the Withdrawal Agreement was ratified by EU leaders in Brussels.
Sánchez avoided specifying whether he plans to bring up the issue of co-sovereignty over Gibraltar
On Saturday, Sánchez secured a joint declaration from the European Council and European Commission that guarantees that the political, legal and even geographical relationship of Gibraltar with the EU will "pass through Spain" after Brexit.
The road to the Brexit deal has been a difficult one, but the one that lies ahead is even tougher, noted the leader of the Spanish Socialist Party (PSOE).
Sánchez avoided specifying whether he plans to bring up the issue of co-sovereignty over Gibraltar, a disputed territory located in the south of the Iberian peninsula and ceded to Great Britain in 1713 under the Treaty of Utrecht.
"We shouldn't get ahead of ourselves," he said. "We will talk about everything. The goal is to solve, once and for all, a conflict that has lasted 300 years."
The Spanish leader believes that this dialogue with the UK will be possible thanks to Spain's new "position of strength" now that EU institutions have said in writing that Spain will have a say in Gibraltar's future.
High-ranking EU official
Sánchez insisted that resolving this issue "is not an emotional issue or one of national identity." Instead, he underscored that Spanish demands are about securing "a shared prosperity with Campo de Gibraltar."
Asked whether the EU's assurances were legally binding, Sánchez said there was no question about the validity of the statement assuring Sanchez that Spain's "prior agreement" would be needed on matters concerning Gibraltar.
"That document will be the basis of any future negotiation with the UK, and Gibraltar will never be included; Spain's approval will always be required," confirmed a high-ranking EU official.
Spain wants to use this leverage to achieve what it sees as a more balanced relationship between the Rock and the surrounding Campo de Gibraltar, an economically depressed area of Andalusia, after the Brexit transition period ends in January 2021.
Recent bilateral negotiations resulted in several Memorandums of Understanding (MoUs) covering specific issues of interest to both communities, including the situation of cross-border workers and taxation – Spain believes Gibraltar engages in unfair competition through very low taxes.
English version by Susana Urra.