Soledad Gallego-Díaz set to become first female editor-in-chief of EL PAÍS
The renowned Spanish journalist will be the only woman to have led the newspaper in its 42-year history, and will be taking over from Antonio Caño
Journalist Soledad Gallego-Díaz has been nominated as the new editor-in-chief of EL PAÍS. Staff at the media organization will cast a non-binding vote on the appointment today, paving the way for Gallego-Díaz to replace Antonio Caño at the head of the newspaper. The board of directors at El PAÍS will then make the appointment official. Caño will continue to be linked with EL PAÍS.
Gallego-Díaz has been involved with EL PAÍS for almost 40 years. She studied at Spain's Official Journalism School and worked for the newspaper as a contributor specializing in politics immediately after it was founded in 1976, until she joined the politics section full time. From there she covered Spain's parliament, chronicling some of the most intense moments of the country's Transition to democracy. In fact, together with Federico Abascal and José Luis Martínez, she managed to obtain and publish the first draft of the 1978 Spanish Constitution.
Gallego-Díaz has been involved with EL PAÍS for almost 40 years
In 1979, she became the newspaper's correspondent in Brussels and later widened her experience in international news with high-profile positions in London and Paris.
Upon her return to the Madrid newsroom, Gallego-Díaz was named deputy editor and then managing editor, a role she held for five years. She worked again as a correspondent in New York and Buenos Aires, and since 2012 she has been a contributor to the Cadena SER radio show Hoy por hoy. She currently writes a weekly political column in the Sunday edition of EL PAÍS.
Gallego-Díaz is one of Spain's most acclaimed female journalists. Over the course of her long career, she has received a number of awards, including the Salvador de Madariaga and Margarita Rivière prizes, and just last May was awarded the Ortega y Gasset lifetime acheivement awared.
Antonio Caño became the editor-in-chief of EL PAÍS on May 4, 2014. During this period, the newspaper has provided in-depth coverage on national and international issues, including the surprise abdication of King Juan Carlos I, the Catalan independence drive and the terrorist attacks in Paris.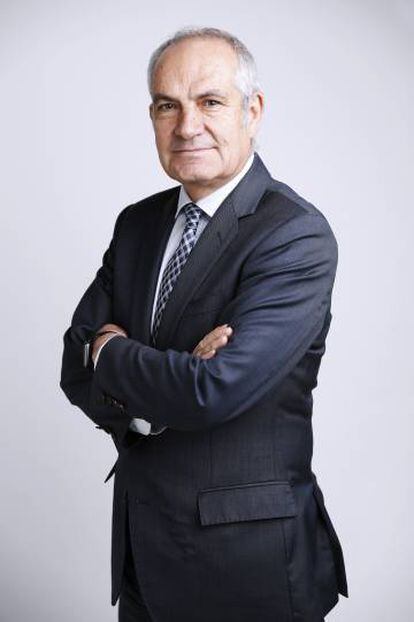 Caño has also driven the newspaper's digital transformation, helping the organization to become one of the most-read outlets in Spanish-speaking media. Under Caño, EL PAÍS broke the record of 100 million unique monthly visitors, making it one of the most-read newspapers in the world. He also broadened the organization's reach into Latin America, with EL PAÍS now one of the leading sources of information for readers in Mexico, Brazil, Argentina and Colombia.
Caño joined EL PAÍS in 1982 and was a correspondent in Mexico and Central America, and later bureau chief in Washington, a role he held for more than 10 years. He has covered historic events such as the Falklands War, uprisings against Chilean dictator Augusto Pinochet, and four US presidential elections.
Gallego-Díaz will be the sixth person to edit EL PAÍS. Juan Luis Cebrían held the position from the newspaper's founding in 1976 to 1988. He was replaced by Joaquín Estefanía, who remained in charge until 1993. Jesús Ceberio took over the role until 2006, when Javier Moreno was named the new editor. He held the role until he was relieved by Caño in 2014.
The chairman of EL PAÍS, Manuel Mirat, praised Caño for leading the newspaper during a complicated time for rigorous journalism and expressed his trust that Gallego-Díaz, the first woman to head the newspaper in its 42-year history, will successfully tackle the challenges ahead once in her role.
English version by Melissa Kitson.