Spanish painter Velázquez's childhood home sold to mystery buyer
The 16th-century building in Seville was once a workshop for fashion designers Victorio & Lucchino
The house considered to be the childhood home of the Spanish 17th-century painter Diego Velázquez has a new owner.
The property, which had belonged to the fashion designers Victorio & Lucchino, has been sold for €1.2 million, according to the real estate agency Aliseda.
It is valuable because there are very few left of its kind
Joaquín Egea, EDEPA
Located in the heart of Seville, on Padre Luis María Llop street, the building was up for sale for no more than two weeks. In that space of time, neither city nor regional authorities showed any interest in purchasing it, said the realtor, who would not disclose the new owner's identity.
The property was listed in mid-April for €1.4 million. The buyer made a deposit on April 27, and signed the final papers last Wednesday, the realtor said.
The 16th-century building is widely considered to be Velázquez's family home even though there is no documentary evidence to support this.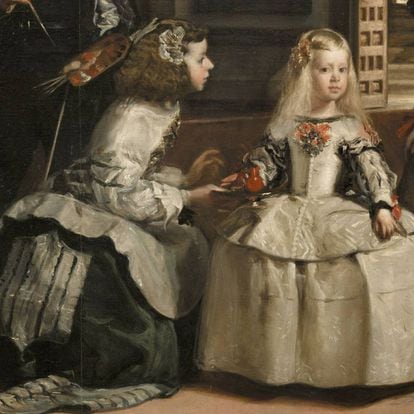 "It is a modest home, the way it must have been when Velázquez was there, if he was there, and it is a very significant building because it has not been rebuilt in all this time, which makes it particularly interesting," explained Rafael Manzano, an award-winning Andalusian architect. "It has undergone numerous restorations, but it really represents the architecture of the era, and there are very few examples still left standing."
The two-story house has a yellow façade, a large wooden front door and nearly 590m2 of floor area, including 100m2 of ground-floor business premises. It was once used as an art gallery, and in 1985 it became a workshop for the Andalusian fashion designers Victorio & Lucchino. But the latter filed for bankruptcy in 2013, during the economic crisis, and in February 2017 a Seville judge said that they could use the building to pay off creditors. The deal included the possibility that the creditors would put the property up for sale.
A new life
Although nobody knows what use it will be put to, the building may not be demolished as it is classified as a partially protected landmark site. It could, however, undergo minor reforms and extensions.
Local authorities said that no bid was made for the house because of budget limitations. The city of Seville recently acquired the 16th-century Casa de Fabiola, "which has historical value, to house the collection of [art collector] Mariano Bellver," said municipal sources. And the city is also in talks to buy the home of the 20th-century poet Luis Cernuda.
"Those are our two priorities right now. Until they are completed, we are not contemplating any further similar transactions," said a municipal official.
Even though it has already been sold, the Association to Defend Andalusia's Heritage (ADEPA) said that it will seek Asset of Cultural Interest (BIC) designation for the building.
"There are two reasons for this," said association spokesman Joaquín Egea, who had been hoping that the building would be turned into a Velázquez museum-home. "On one hand, tradition tells us that it was Velázquez's home. And on the other, because it is a 16th-century home that is in a good state of conservation. It is valuable because there are very few left of its kind."
English version by Susana Urra.