The Spanish vineyard revolution
Forty years ago, Spanish wine was precisely nowhere on the global map. Now, it has almost legendary status among connoisseurs the world over. This is the story of how this change came about.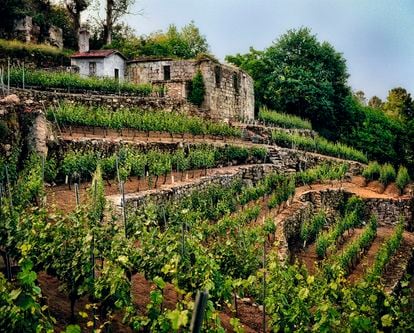 Unlike Spanish cuisine, the Spanish wine revolution never had its own manifesto. While renowned chefs including Juan Mari Arzak, Raymond Oliver and Paul Bocuse launched the New Basque Cuisine movement in December 1976, thereby establishing its role in in a country on the brink of massive reform, the evolution of Spanish wine was somewhat less evident, although the chefs were careful to include its role at the table in their proclamation.
New Basque Cuisine declared itself to be rescuing regional cuisine and promoted the need to strike a balance between tradition and innovation. It also flagged up the use of fresh, local produce, the importance of the seasonal kitchen, and the deployment of olive oil. But one of its concerns was also "the promotion of quality wines through improved professional and consumer education."
The shake-up in Spain's vineyards and kitchens had begun.
In 2007, wine guru Robert Parker awarded the coveted 100 points to five Spanish wines – two Riojas, one Ribera, one Priorat and one Toro
Ten years later, in 1987, the food and wine crusaders celebrated their first triumph: the award of three Michelin stars to Zalacaín in Madrid, the first recognition of this kind for a Spanish restaurant.
Zalacaín considered wine to be central to the dining experience and employed a wine waiter, dressed in tails and an elegant leather apron. To the delight of customers, a small silver bowl hung around his neck to catch the sample as each bottle was opened and tasted. Unfortunately, most of the wines were French. Only Vega Sicilia featured on this exclusive wine list. The noble vintage Riojas such as López de Heredia, Imperial and Marqués de Murrieta, as well as the odd Torres whites, were in a different category altogether. It has to be said of course that there was not great demand for fine wine at the time; usually the customers would order the house wine – a simple Cune Rioja. So while a handful of upmarket Spanish restaurants were revolutionizing the food landscape, wine was still not a major item on the check.
So what happened to make the poor relative of gourmet cuisine an object of international desire?
Modern Spanish wine could be said to have exploded onto the scene in 1985, when the country joined the European Union with its accompanying free movement of ideas, products and services. There have since been several generations of entrepreneurs resuscitating old vineyards, nurturing them with patience and care and making great wine in the most unlikely places – including the Balearic and Canary Islands – on steep hillsides and on wasteland where nothing but the long-suffering vine could possibly survive. These wines turned out to be a pure reflection of the land, its history and the climate. And as they were produced on a small scale, they were nothing if not exclusive, with the power to wow critics and consumers alike.
Less than 100 years earlier, the outlook had been bleak. While the Phylloxera blight had destroyed Spanish vineyards towards the end of the 19th century, the Civil War, hunger and an exodus to the cities later reduced Spanish wine to mediocrity. In the Catalan region of Priorat, the land used for vineyards dropped from 17,000 hectares at the end of the 19th century to just 600 by the 1980s. In the post-war period, vineyards were a regulated, subsistence crop. They provided an alternative to cereals. There was no pretension attached to them, no hedonism or art. Produced in bulk, the fruit would either be distilled into strong alcohol or turned into vinegar. At best, it would be drunk by families from 16-liter carafes.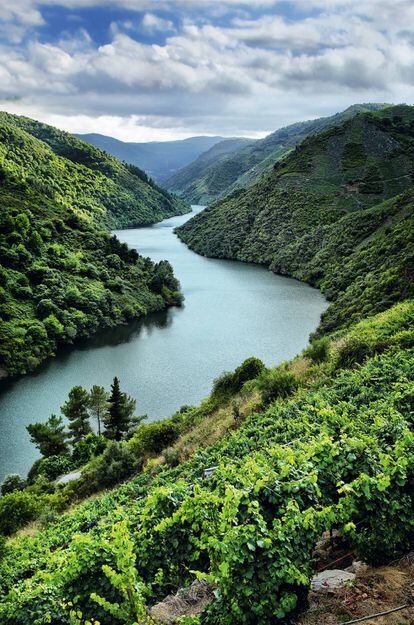 Postwar Priorat grapes were black and course: those from the Bierzo region were acidic and immature, those from Toro, rough, and those from Ribera, humble clarets; the Basque txakoli grape was inconsequential, and the cava grape overblown, while the Galician grape was destined for the distillery. Even more ignominious were the virtually unknown grapes from Jumilla, Yecla, Cebreros, Requena, Tacoronte and Binissalem.
With 1.5 million hectares, Spain had more vineyards than anywhere else in the world. With more Designations of Origin (70) and varieties of grape (235) than other countries, only France and Italy were producing more. But despite the fact that wine has been made here since Roman times and the country was liberally scattered with monasteries nurturing a wine culture since the 12th century, Spain had no market in quality wine by the 1960s. Nor was it a big exporter.
The ingredients of Spanish wines are grapes, of course, but also passion, soul and personality. What more could you ask for?
And while Spain's wine industry idled in the doldrums, Australia, South Africa, Argentina, Chile and New Zealand were experimenting with new wines. Cultivated with more fruit, body and color to suit international tastes, they were popular with the younger generation of consumers in Switzerland, Scandinavia, Asia and the United States. Now Spain was neither part of the aristocratic set nor the new players. Nor did anyone expect it to be.
But there was worse to come. From producing grapes as a subsistence crop, Spain went straight into industrial wine production. In the 1970s, big food industry corporations took over La Rioja and other traditional wine-growing areas with the aim of flooding the international market with cheap wine. Something similar happened in the Catalan region of Penedès, where 90% of cava is produced, or around 250 million bottles a year.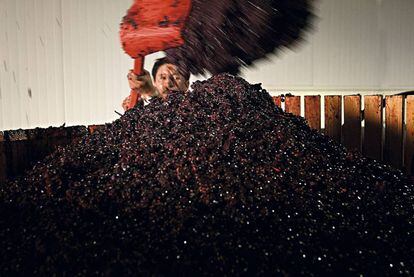 Industrial wine meant uniformity. Quality was not recognized and growers were paid poorly for their harvest. Good grapes were mixed in with the bad, and the bad could be truly abysmal. These companies didn't want originality, authenticity or tradition. Nor could they bother about rare varieties; what they wanted were homogeneous, big, vulgar grapes in abundance to manufacture as much cheap wine as they could. The domination of these companies sounded the death knell for the traditional cultivation of the grape. They yanked up old, valuable vines and replaced them with fashionable foreign varieties. La Rioja went from producing 80 million bottles to 400 million. Any grower trying something different was stigmatized.
Outside Spain, exactly the reverse was true. At the end of the 1960s, a group of Italian aristocrats rose up against the ruling chiantis and began to produce outside the established Designation of Origin, producing sophisticated "Super Tuscans "that would fetch more than any other Italian wine in history.
The Italian rebellion caught on across the whole of Europe. In 1976, in a blind tasting in Paris to compare the historical Bordeaux with the new California wines, the latter won. The wine war had begun. At the end of the 1980s, in Saint-Émilion in France, the extremely expensive so-called garage wines emerged, headed by the bold Jean-Luc Thunevin from the humble Château Valandraud, where what mattered was the vineyard, not the winery. Next there were the big Australian names, Californian boutique wines and the powerful Sicilians and Neapolitans. The producers were young and had worked in vineyards around the world and they leaned more towards ecological agriculture than the liberal use of chemicals. And this generation was not just made up of men. It also produced the first female wine producers.
While France was left reeling, Spain was eventually jolted into action. In a country where the big wineries didn't own a single vineyard, Contino and Remelluri in La Rioja began to make wine from their personal crops; Artadi and Barón de Chirel, Sierra Cantabria and Abel Mendoza followed. Among them they began a new trend; great wines would be made with quality grapes from traditional vineyards. These would need resuscitating, a labor of love which could take more than 10 years before yielding a profit. Las Beatas in La Rioja, a vineyard belonging to Telmo Rodríguez and Pablo Eguzkiza now producing quality wine was among those swept along on this new wave.
During the 1980s Spanish wine rose from the dead. In 1982, the Álvarez family revived the incomparable Vega Sicilia –first bottled in 1915 – and 20-something lawyer Pablo Álvarez was responsible for turning it into a legend. Also in the province of Valladolid, Alejandro Fernández, a wizard winemaker, produced Pesquera, an innovative red wine with fragrance, fruit and body that bewitched the recently proclaimed world wine guru Robert Parker in 1986, though Parker would refuse until 2007 to award the wine 100 points on his quality scale – the equivalent of three Michelin stars in the wine world.
When he finally did, he also gave maximum Parker Points to five other Spanish wines – two Riojas (Contador and Viña El Pisón), one Ribera del Duero (Pingus), one Priorat (Clos Erasmus) and a Toro (Termanthia). At the same time, the Spanish chef Ferran Adrià had his face splashed across the front page of The New York Times with a carrot in his hand. The Spanish food and wine transition was complete.
In 1989, a handful of hippies led by René Barbier and Álvaro Palacios nurtured the Priorat back to life. It was a collective effort. Then Quim Vila, owner of a vintage grocer's shop in downtown Barcelona, established what would become the future marketing strategy for Spanish wine. Things had to be done with soul, and the demands of consumers seeking disappearing wines had to be addressed. Vila became one of Spain's most important Spanish wine distributors, collaborating with 100 of the most exciting wineries.
The renegades of Priorat had an impact within and beyond Spain's borders, as far as America. In the following two decades, their model – first they created quality reds, then whites, before moving onto cavas, sherries and sweet wines – would be copied by wine growers happy to experiment. In La Rioja, the wizard would be Benjamín Romeo (Contador); in Ribera, Peter Sisseck (Pingus); in Ribera, Emilio Rojo; in Mallorca, Francesc Grimalt and Pere Obrador (AN); in Costers del Segre, Tomàs Cusiné (Vilosell); in Penedès, Laurent Corrio (Sot Lefriec); in Bierzo, Raúl Perez and Ricardo Pérez (Ultreia and Corullón); in Rueda, Didier Belondrade (Belondrade and Lurton); in Jumilla, José María Vicente (Pie Franco); in Campo de Borja, Jorge Ordóñez (Alto Moncayo); in cava, Ton Mata (Recaredo); in Valdeorras, Rafael Palacios (As Sortes); in Rías Baixas, Rodrigo Méndez (Leirana); in Cebreros, Daniel Jiménez-Landi (Las Uvas de la Ira – literally The Grapes of Wrath); in Tenerife, Roberto Santana (Táganan). It happened wherever there was once a great vineyard, in the most unlikely enclaves, pushing exports up to 80% these days.
Since then, trends have come and gone. Once fuller-bodied wines were in vogue and now lighter ones are trending. There have been fads for Riojas and fads for Ribera del Duero, not to mention much overpricing, greed and arrogance. Ribera del Duero went from having three wineries to having 200, while Priorat surged from four to 100. Some things have been done well, others not so well. Still, for price-quality ratio Spanish wine is the best in the world. The ingredients are grapes, of course, but also passion, soul and personality. What more could you ask for?
English version by Heather Galloway.