Catalan independence
"I have no guarantee to justify calling legislative elections today"
With his decision not to send Catalans to polls, regional premier opens door to Article 155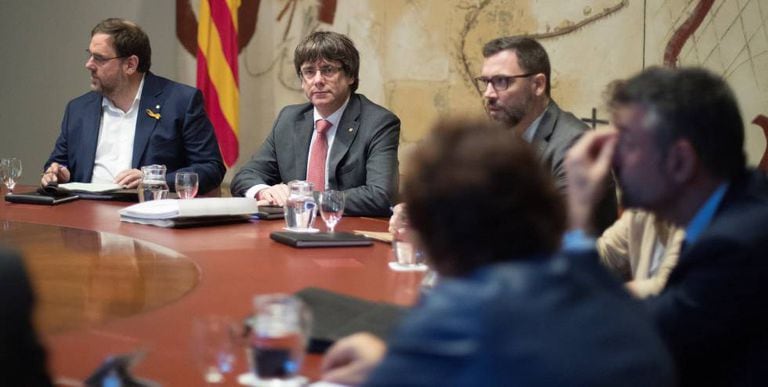 Catalan premier Carles Puigdemont has ruled out the calling of early elections in the region as a way of preventing Madrid from applying Article 155 – a measure that will allow the central government to take over the internal affairs of the region.
In a highly anticipated appearance that finally took place at 5pm after being twice postponed, Puigdemont defied expectations that he would summon people to the polls in the northeastern region.
His appearance came after 24 hours of meetings, the resignation of several of his colleagues in the PDeCAT party and the labeling of others as traitors over their failure to push forward the independence process in the region.
With his decision not to call elections, the regional premier has cleared the way for Madrid to apply Article 155, a move that was being debated on Thursday evening in the Spanish Senate. The central government has stated it intends to sack Puidgemont, his deputy Oriol Junqueras and members of the Catalan Cabinet before going on to call elections in the region within six months.
"I have no guarantee to justify, today, the calling of legislative elections," said Puigdemont during his brief appearance.
"The 155 article that the Senate will approve today is an abusive application that is outside the law," he added.
The premier also said that he had been willing to call elections "in a normal manner" but this had been impossible.
Puigdemont said he had explored all possibilities for a solution through dialogue but he had "not received a responsible answer from the [ruling] Popular Party [in Madrid]."
English version by George Mills.