DRONES
Civil Guard to investigate after drone films nude sunbathers on yacht
Women in Mallorca file report after realizing occupants of vessel were recording them
Seven people in Mallorca have reported to the Civil Guard that a group of foreign men filmed them using a drone while they were sunbathing naked on the deck of a yacht that was moored in the Portocolom, in the municipality of Felanitix. The authorities have launched an investigation after identifying the people responsible for making the recording, and will now investigate whether the owner of the device had a valid license to operate it in Spain.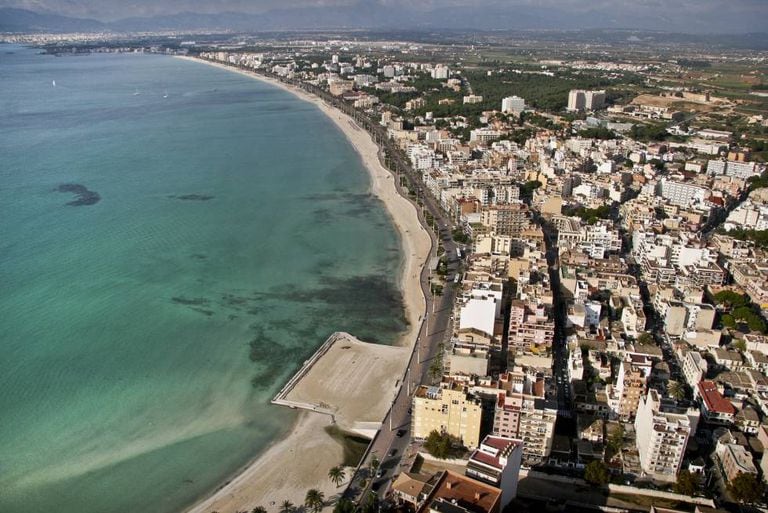 According to the report filed, the seven women were spending Saturday morning on the vessel, which is owned by one of the group. While five of the group were sunbathing naked on the deck, they noticed the presence of the drone, which was initially filming in the direction of the port but shortly after moved "just above" the vessel, changing position constantly and with the red recording light clearly visible.
The men only moved the drone away once they realized they were being recorded on a cellphone
The women reported spotting another yacht close by, on which they saw "a group of men looking at a screen and laughing." "We started to shout at them to stop recording and we made signs at them with our arms," the group explained, adding that the men on the yacht "completely ignored" their gestures and only moved the drone away once they realized that they were being recorded by one of the women on a cellphone.
The men then sailed to the port to moor their yacht, while the women followed them and put in a call to the Civil Guard.
According to the women's account of the incident, when the group of men realized that the women were "furious" and had called the authorities, they tried to bribe them, offering them "money to go and have dinner in a nice restaurant" in exchange for not reporting what had happened.
The men admitted having taken images of the deck while the women were sunbathing, but claimed to have immediately erased the recording, something that the women were unable to confirm, according to their report.
A Civil Guard patrol vessel came to the scene, and officers mediated between the two groups. The authorities identified the occupants of the yacht, who had been taking part in a regatta as a support vessel that day. The Civil Guard will now investigate whether the incident constitutes an invasion of privacy against the women, and whether the pilot of the drone had the mandatory license to be able to fly the device in Spain.
Under a 2014 law, all users of "professional" drones in Spain are obliged to have a license before they can fly the devices. What's more, they are not allowed to be flown over urban centers nor places where there are crowds of people, such as busy beaches, festivals, or organized runs such as marathons.
English version by Simon Hunter.