CELEBRITY STALKER
German crossbow stalker set for immediate deportation from Spain
After scrapbook with photos of potential victims emerges, 30-day grace period gets axed
The Spanish government will immediately deport a German stalker of celebrities whose imminent release from a Spanish prison made headline news last week, when EL PAÍS revealed that the inmate keeps a scrapbook filled with photographs of young actresses who could become his next targets.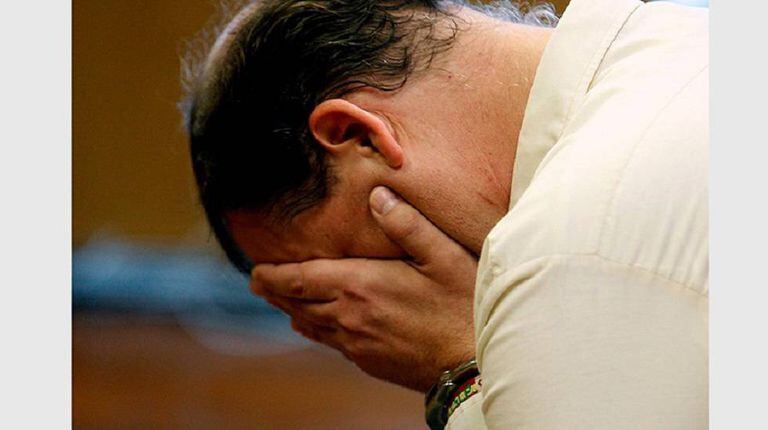 Arndt Meyer, who has been described by prison authorities as "potentially dangerous," is scheduled to walk free on May 30, after being sentenced to eight years in prison for trying to kill Spanish actress Sara Casasnovas with a crossbow and arrow in June 2009. The government had initially agreed to grant Meyer a 30-day period following his release before he would have to to leave the country.
But following this newspaper's revelations and ensuing public debate, Spanish authorities have opted for an immediate expulsion, and will pay for Meyer's trip back to Germany as soon as he walks out of Estremera penitentiary, in the Madrid region.
German authorities and the Interpol are being alerted to Meyer's upcoming presence in the area
Meyer, 48, has been diagnosed with a personality disorder. His scrapbook contained photographs of Casasnovas and seven other actresses – six Spanish and one a US citizen – together with handwritten notes indicating his plans for each one of them. All of those actresses are now under police protection and will not be named by the media.
"I don't want her features for my children," Meyer wrote of Casasnovas in his scrapbook. "I only want her to introduce me to the world of television so I can get to know women that I really like."
The Provincial Court of Madrid had already ordered that Meyer be fitted with a tracking bracelet on the day of his release to ensure that he does not come anywhere near Casasnovas until 2020, as his sentence indicates.
German authorities and Interpol are being alerted to Meyer's upcoming presence in Germany. Meyer's name will be added to a register of sex offenders and he will be under constant police surveillance, said Casasnovas's lawyer, Carlos Castresana.
Meyer's scrapbook emerged when prison workers went into his cell in search of a cellphone that they suspected he might be using to keep stalking Casasnovas from a distance, despite his restraining order.
Casasnovas filed a police complaint indicating that she had received anonymous calls on her phone in the early hours of the morning, between 2015 and 2016. She also told police about the existence of a Facebook page titled Tied Up that showed Casasnovas bound, gagged and with a gun to her head – images from a play she had performed in.
English version by Susana Urra.