UNEMPLOYMENT
Five Spanish regions among EU's top 10 unemployment black spots
New Eurostat data shows that the economic recovery in Spain still has a long way to go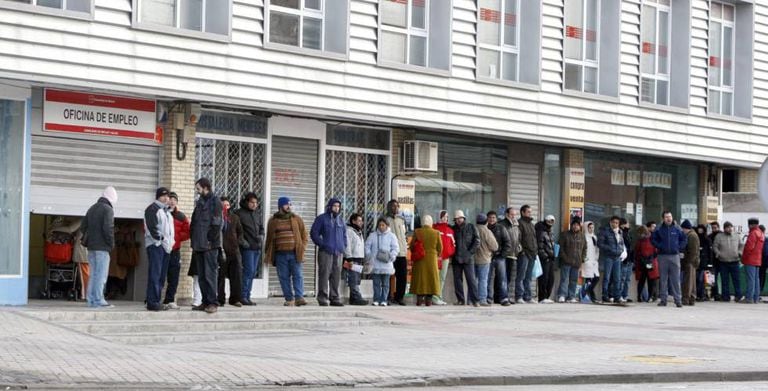 Eurostat data presented on Thursday show the jobless rate in Spain's North African exclave of Melilla is 30.8% while in Andalusia it is 28.9% and in Extremadura it is 27.5%, followed by the Canary Islands (26.1%) and Ceuta, at 24.9%.
Greece's western Macedonia region tops the EU list with an unemployment rate of 31.3%. Three other regions in Greece and a French overseas territory complete the list of the 10 areas of the EU with the fewest job opportunities.
The youth unemployment rate in Spain's North African exclave of Melilla is nearly 70%
The figures are taken from 275 regions in the EU. Since the last survey, all of Spain's regions have reduced their unemployment rates. Even so, Spain is the country with the largest number of regions in the top 10 for unemployment, and the situation remains particularly severe for young people. Melilla (68.1%), followed by Ceuta at (63.3%) and Andalusia (57.9%) are among the five European regions with the highest level of unemployment among 15- to 24-year-olds, along with Italy's Calabria and Sicily.
The report shows that for most Germans, unemployment is not a problem: seven of Europe's regions with the lowest level of unemployment are in Germany, with Lower Bavaria leading the way at 2.1%. This overwhelmingly rural area exemplifies the strength of German industry: car maker BMW is one of the biggest employers in the region through its factory at Dingolfing, which employs 17,500 people and produces 340,000 vehicles a year.
Similarly, nine of the 10 European regions with the lowest levels of youth employment are in Germany, with Swabia (4.3%) the best-placed on the continent.
Lower Bavaria in Germany has the European Union's lowest unemployment rate: 2.1%
The north-south divide shows in terms of long-term unemployment – or people have been out of work for more than 12 months – as well. While no Spanish regions are among the 10 with people who have been out of work for more than a year, seven of them are in Greece, which has the EU's highest unemployment rate. The European Commission expects Greece to resume growth this year after a long period of recession and stagnation and a debt crisis that has led its creditors to demand deep public spending cuts, tax hikes and privatization.
At the other extreme are Sweden and the United Kingdom, with four and five regions respectively among the 10 with the lowest number of long-term unemployed (below 20% of the total number of unwaged).
English version by Nick Lyne.
Adheres to