TRAVEL
What will the weather be like in Spain during Easter vacation week?
After long and rainy winter, a clement spell provides perfect excuse for a beach trip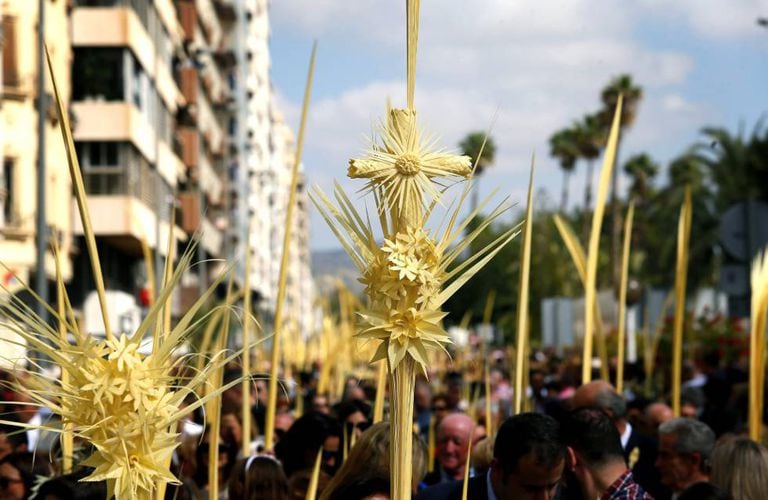 With one day to go before thousands of Spaniards hit the roads for the Easter break, the national weather agency AEMET has issued a special forecast to help plan the days ahead.
An area of high pressure located between the Azores islands and the British Isles is creating the conditions for very stable weather across Spain. Temperatures are set to rise almost everywhere on Wednesday, with the exception of parts of Galicia and the eastern coast, including the Balearic Islands, where they are expected to drop slightly. The warmer weather will be most noticeable in the north. Highs will surpass those of other years at this time, and the Guadalquivir valley is expecting a maximum temperature of 32ºC to 34ºC.
The historical record
A look at the weather in Spain between April 9 and 16 over the past 35 years shows that the hottest year was 2014, with an average temperature of 17.5ºC. The coldest was 1986, with just 8.1ºC. The average temperature over this period of time was 12.8ºC.
Most scenarios see the area of high pressure getting gradually weaker and a low-pressure area closing in from the Azores region, bringing slightly more unstable weather to the peninsula on Thursday. Cloud cover and rain are moderately likely in mountainous areas of northern Spain on Friday, while temperatures will go down in the west and up in the east.
Greater instability is expected in the northern third of the peninsula on Saturday, with a chance of rain and lower temperatures. On Easter Sunday, the weather will be generally stable and temperatures will rise along the Atlantic coast. Similar patterns are expected on Easter Monday.