Mundo global blog
Is Rio de Janeiro's love affair with Uber waning?
High season has seen taxi prices soar, with Spanish competitor Cabify taking advantage
It looks as though the honeymoon between Uber and the residents of Rio de Janeiro is over – at least for the moment. As happens every December, the prelude to summer, the high season and tropical rains, taxi fare prices soared last month, as did those of the transport app, which until now has proved a huge success.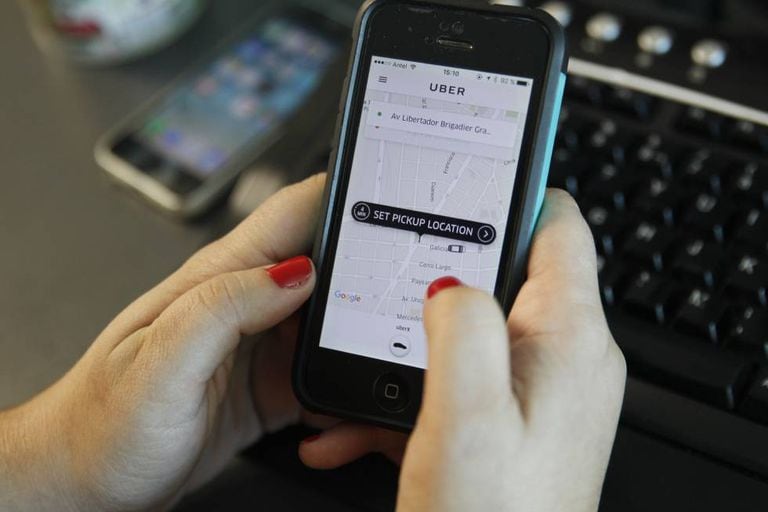 The price hikes have tested Uber's ability to retain the loyalty of customers prepared to put up with its drivers – many of whom have only the most basic knowledge of the city's roads – as long as the price was right. Now the social networks are buzzing with complaints from users.
In a country prone to conspiracy theories, there have been any number of explanations as to why rates have doubled or more, regardless of the time of day. There have been accusations that Uber drivers have agreed to turn their phones off at the same time, so as to force supply down and prices up. The company has denied the rumors, saying that drivers cannot manipulate Uber's algorithms.
Rio's taxis are famous for their poor level of service and clapped-out vehicles
Meanwhile, as traditional taxi drivers – who have protested against the arrival of Uber – celebrate their former customers' anger at the company, a new competitor has joined the fray. Cabify, a Spanish company that offers the same service as Uber with executive-class vehicles, is cleaning up.
Cabify, which also operates in Chile, Mexico and Peru, entered the Brazilian market last year, and like its main rival, has launched an aggressive strategy to attract customers and drivers, offering discounts to residents of certain neighborhoods, or for introducing new clients, along with low prices and upscale vehicles.
At the same time, drivers are being lured away from Uber with generous bonuses. "We're not a salary supplement, but drivers' main source of income. We think this shouldn't be something occasional, but earnings that can support a family," says Cabify's founder and CEO, Juan de Antonio.
Attracting new drivers is key if Cabify is to increase demand: its Achilles' heel is still the amount of time customers must wait, which can sometimes be more than 15 minutes, something Uber and traditional taxis regard as an eternity.
Cabify's Achilles' heel is still the amount of time customers must wait for a vehicle
Cabify says it has seen an increase in applications from drivers, matched by a rise in customers, during December in Rio and the other cities in Brazil where it operates. Daniel Velazco-Bedoya, the company's general director in Brazil, says passenger growth is between 80% and 90% month on month.
Uber says prices will return to their previous levels and defends what it calls dynamic tariffs, using the pick-up point in the city or the time a car is requested as a way of balancing supply and demand. By increasing prices, which the passenger is aware of beforehand, many would-be passengers change their mind, and a large number of drivers head to areas of the city where there are more customers.
So far, Uber has found it easy to pick up new trade: Rio's taxis are famous for their poor level of service and clapped-out vehicles; but taking on a company like Cabify, which by May of this year was generating 80% of its turnover in Latin America, is proving to be a very different proposition.
Meanwhile, Rio City Hall seems determined to protect taxi drivers, issuing bans on both Cabify and Uber, although for the moment, these moves have been overruled by the courts.
English version by Nick Lyne.