Zoned out? Why the Balearics may not turn back the clock on Sunday
Regional assembly drafts statement calling for the perpetuation of Daylight Saving Time
The Balearic Islands do not wish to turn the clock back one hour along with the rest of Spain (and the European Union) this coming Sunday.
The regional assembly of the Mediterranean archipelago has drafted a statement due for approval on Tuesday, asking to keep Daylight Saving Time indefinitely.
The proposal has been put forward by the eco-nationalists of MÉS Menorca and signed by all the political groups in the legislative chamber, noting that the Balearics is the Spanish region that suffers the most from the time change.
Supporters say the needs of citizens should adapt to solar schedules, not to the schedules of large corporations
On Sunday, the sun will go down at 5.45pm in Mahón, at 5.52pm in Palma de Mallorca and 6pm in Ibiza. This is nearly 50 minutes earlier than Western Spanish cities such as Lugo, in Galicia.
Regional lawmakers agree that living on a time zone marked by the Greenwich Meridian is the result of "obsolete" political decisions "of an industrial nature."
The document supports "a rational, logical and natural timetable" because "modern society needs the hours of daylight to adapt to its leisure time."
The statement goes on to list the problems caused by the lack of sunlight, which is "key" to people's health and state of mind, and whose absence causes mood alterations "that cause depression and insomnia."
Lawmakers go on to say that natural sunlight allows people to do more outdoor activities in the afternoon, encourages energy savings, helps tourism and foments retail sales. The benefits also extend into a better work-family balance.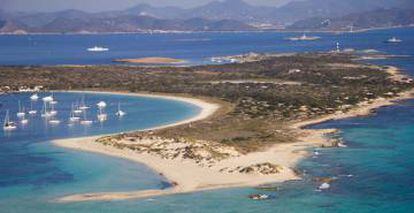 For years, there have been social movements in favor of maintaining the summer schedule in order to have more daylight hours in the afternoon.
The movement Illes amb claror (Islands with clarity, in the Balearic dialect of Catalan), which supports adapting to solar time, has been gaining significant support on social media in recent years. The group demands "adapting the vital needs of citizens to solar schedules, not to the schedules of large corporations."
Now, the regional assembly is echoing this call, noting that the Balearics are the easternmost region of Spain, and thus the place where the sun rises and sets the earliest.
English version by Susana Urra.