GAY RIGHTS
Spain's only openly gay referee under protection due to death threats
Jesús Tomillero has met with EU representatives to discuss safety measures for LGTB people in sports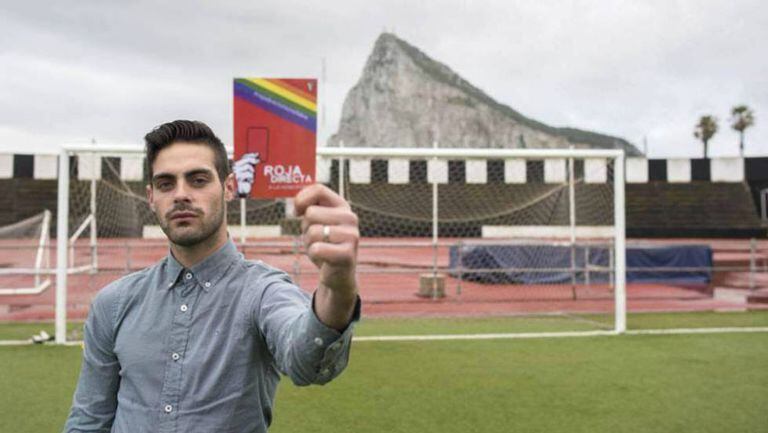 A gay Spanish soccer referee who came out earlier this year has been placed under police protection after a spate of death threats.
Two police officers have been assigned to protect Jesús Tomillero Benavente, who lives in La Linea de la Concepción, close to Gibraltar, in Spain's southern Cadiz province, since September 11, the day after he refereed a youth match.
I am really, really scared
Soccer referee Jesús Tomillero
The 21-year-old had retired in May due to a barrage of insults he received at matches after going public about his sexual orientation.
His decision to return to the pitch last Saturday sparked renewed verbal abuse, followed by online death threats.
A minor league game between Atlético Zabal and Lassalle was interrupted after 48 minutes, when someone in the stands yelled out: "Retire, you fag! Go on Big Brother, you queer!"
Tomillero stopped the game and asked authorities to have the man removed from the premises. But he came back minutes later and continued to heap insults on the referee: "You're a fucking faggot!"
[Today, at my second official game, the insults over my sexual orientation are back!! And the worst part is, I am refereeing.]
When the game ended, Tomillero filed a complaint with Andalusia's soccer federation and the National Police. But the threats moved on to the internet.
"You're a son of a bitch, you've screwed the club. I hope you die of AIDS, you fag," was one messages he received through Twitter. His Instagram account turned up images of a man with bullet holes in his head, and the caption: "The boss is very angry, he doesn't like fags on his pitches, he advises you to either retire or die."
Ever since he went public in March of this year, abuse has been a constant theme in his life. "Someone threw eggs at me on the street one day," he says.
"I am really, really scared," he says, adding however that he will keep on fighting for his rights. Earlier this week Tomillero met with representatives of the European Parliament to discuss new protection measures for LGBT people in sports.
"This was my last game for a while, but I will continue to defend our right to be wherever we like, even in the world of sports," he says.
English version by Susana Urra.