ENVIRONMENT
Balearic island on sale for €18 million
Owners of S'Espalmador, part of the Ses Salines Natural Park, keen to close deal with Formentera council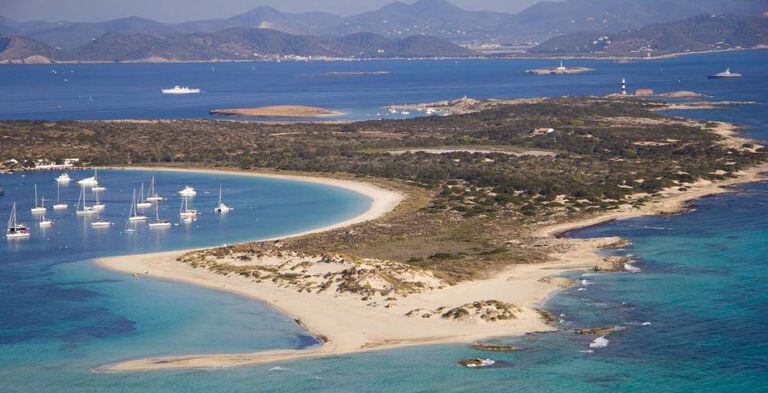 The owners of S'Espalmador, a 147-hectare islet off the coast of the Balearic island of Formentera, have offered to sell the protected area to the local authorities for €18 million. For the last year, architect Norman Cinnamond and his sister, who own S'Espalmador, have been in talks with Formentera local council to put the islet under public ownership. Formentera's council, which says it cannot afford the price tag, will meet with representatives of the Balearic regional government in September to discuss the purchase.
Cinnamond, whose grandfather bought S'Espalmador in 1932 for the equivalent of €252, has lowered his starting price from €24 million. "It's the right thing to do to preserve the island as it should be," he says, adding that no agreement has been reached, although he describes the local council as "very interested."
S'Espalmador is part of the Ses Salines Natural Park, which was created in 2001.
For the moment, S'Espalmador's owner says he has not approached any other possible buyer
Jaume Ferrer, head of Formentera's local council, describes the purchase of S'Espalmador as "an offer not to be missed." In May, the owners offered to sell it for an €18 million lump sum or for €20 million in installments.
"We're certainly interested, but the problem is how to pay for it," says Ferrer, pointing out that the price tag for S'Espalmador is equivalent to the island's annual budget.
Pilar Costa, spokeswoman for the Balearics regional government, says that help will likely be sought from the European Union and the central government in Madrid.
For the moment, Barramond says he has not approached any other possible buyer. But should S'Espalmador remain in private hands, it would continue to be protected, with restricted access and a total ban on all construction.
"Nobody can build anything on S'Espalmador, so don't worry. There isn't going to be a 10-story hotel there," says Barramond.
English version by Nick Lyne.