Spain's Tax Agency raids Google's Madrid offices
Probe comes on same day list of leading Spaniards in arrears published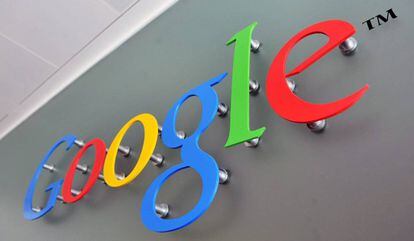 Spanish tax officials raided Google's Madrid offices on Thursday as part of an ongoing investigation, with the internet company saying it was cooperating with local authorities.
A spokeswoman for Google said in a brief statement the company complied with fiscal legislation in Spain just as it did in all countries where it operated, adding that the company was working with authorities to answer all questions.
The search is linked to an investigation in to possible tax evasion. Google's complex system of tax payments has been under scrutiny by the Spanish tax authorities for several years, which suspects it could be reducing its tax burden in Spain by channeling some income through Ireland.
Google faces other probes throughout Europe into its complex system of tax payments
The Spanish Tax Agency opened an investigation into Google's tax affairs in 2011. The company's Spanish affiliate was paying virtually no taxes and had even declared a loss for the previous tax year. The company eventually agreed to pay an extra €1.9 million on its 2007 and 2008 statements and the case was closed.
The European Commission has also been investigating Google's tax affairs, and the company faces other probes throughout Europe. Google's Paris offices were raided in May by French tax inspectors, who say the company owes €1.6 billion.
French prosecutors are trying to establish whether the Irish company through which Google funnels the majority of its European revenues does in fact control a "permanent establishment" in France.
Google reached agreement with the UK tax authorities in January, agreeing to pay €172 million in back taxes. The US company also agreed in future to pay taxes there on the income it makes from advertisements from companies based in the UK.
Also on Thursday, Spain's Tax Agency published a name and shame list of the country's leading individuals and businesses each of whom owes more than €1 million to state coffers. Among the personalities mentioned in the report, released on Thursday, are former Barcelona FC soccer player Dani Alves, motorcyclist Dani Pedrosa, businessman Mario Conde, and Lorenzo Sanz, the former president of Real Madrid.
Sign up for our newsletter
EL PAÍS English Edition has launched a weekly newsletter. Sign up today to receive a selection of our best stories in your inbox every Saturday morning. For full details about how to subscribe, click here
Specifically, Alves owes €1.3 million, Pedrosa €7.85 million, Sanz €1.2 million. Conde, currently bailed on money laundering and tax evasion charges, owes €9.9 million.
Two leading property companies hit hard by the collapse of the construction market in 2008 are also included: Reyal Urbis, which owes €368 million, and Nozar, which owes €203 million.
Spain's soccer clubs, many of which have run into problems with the tax authorities in the past, also feature on the list. Real Murcia owes €10.5 million, Recreativo de Huelva, €13.5 million, and Racing de Santander €9.7 million. Basketball sides Girona, Valladolid, and Estudiantes each owe €10.1 million, €3.2 million, and €1.7 million respectively.
Overall, the list includes 4,768 individuals and businesses with a collective total debt of €15.7 billion. Many of the names were included on a list released in December 2015.
English version by Nick Lyne.