Homophobic attacks rising in Madrid region, says rights group
Police rolling out new measures to deal with problem. Experts say spike in reports due to greater social awareness
The Madrid region is experiencing a significant rise in homophobic attacks this year, according to gay rights group Arcópoli.
The association said there had been 52 attacks since January, one every two days or so on average. Not every aggression was reported to the police.
Arcópolis is asking for urgent measures to fight these hate crimes, while the government delegate in the region and the Madrid Attorney's Office say they are using all the tools at their disposal to do so.
Using social media
F. J. B.
Madrid's Chief Attorney, Jesús Caballero Klink, also sees greater social awareness about hate crimes.
"They are well identified in social media," he said. "The Madrid Attorney's Office has a department specializing in cyber-hate, and it coordinates with law enforcement agencies to deal with this behavior using legal tools."
Ricardo Ruiz de la Serna, a lawyer specializing in hate crimes, says that some far-right groups thrive in the social media, at certain gyms and at sports events.
The Spanish capital is by far the worst offender, with the highest rate of reported assaults located in Chueca, Madrid's gay neighborhood, and in the surrounding areas of Callao, Cibeles, Colón and Alonso Martínez, according to Arcópolis, a university-based group.
"Gay couples, mostly men, walk hand in hand in these areas, or kiss when they go out, without realizing that they are no longer in the safest area," said Rubén López, the association's hate crimes spokesman. Weekends and holidays typically register more attacks.
The classic victim is a man between 18 and 25 years of age, who sustains bruising and, in fewer cases, fractures.
"Except for two very serious cases, the rest were discharged [from hospital] within hours," says López.
Greater awareness
Manuel Ródenas, who coordinates the Madrid regional government's LGTB program, says that homophobia is not a new problem.
In his opinion, there is now greater social awareness about it, and people are reporting it more often.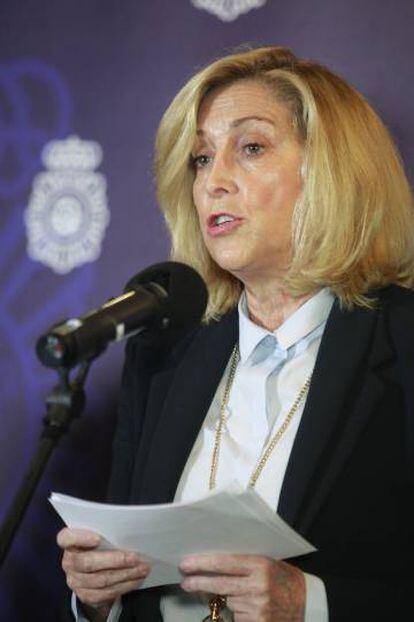 "It didn't get covered in the news before, and social media did not exist or did not have such an impact," says Ródenas, a lawyer by trade. "Now people are losing their fear of reporting it."
The Madrid government has a special hotline (+34 917 010 788) for victims, and a department made up of psychologists, social workers and lawyers at their disposal.
Government delegate Concepción Dancausa said that the work that remains to be done is basically getting people to report cases.
"It's not odd that complaints are on the rise," she said. "In fact, I dare say that's a good thing, because there is nothing worse than having the crime exist but people be afraid to report it, and for it to go unnoticed. In that case, we cannot roll out the necessary means [to fight it]."
Meanwhile, the National Police has appointed a coordinator to deal with homophobic crimes in the Madrid region.
"One of the problems we are facing is the fact that many victims are not aware that they have experienced a hate crime," says Inspector José Ramón Murillo, the coordinator. "In the case of homophobia, you have the added element that the victims do not want to draw attention to their sexual conduct. Often they prefer to preserve their privacy rather than report [the crime]."
Sign up for our newsletter
EL PAÍS English Edition is launching a weekly newsletter. Sign up today to receive a selection of our best stories in your inbox every Saturday morning. For full details about how to subscribe, click here.
The issue of hate crimes, which include homophobia, has also created friction between the government delegation in Madrid and the city authorities. Dancausa noted that investigating these crimes falls to the National Police and the Civil Guard.
Her remarks came shortly after a new master plan released by the Municipal Police included the fight against hate crimes. Sergeant David Martín Abánades is the coordinator of this new service by the Madrid police force.
"The main thing is to provide support for the victim, just like with gender violence, and to end hate speech. This can certainly be fought by the Municipal Police," said Martín, who has been in active duty for 20 years.
Martín sought to convey that they will work in coordination with the National Police.
"There is no war, no confrontation," he said. "We have more than enough work to keep both law enforcement agencies busy."
English version by Susana Urra.