CINEMA
This week's movie releases
Disney adventure 'Tomorrowland' casts George Clooney as a reclusive former boy genius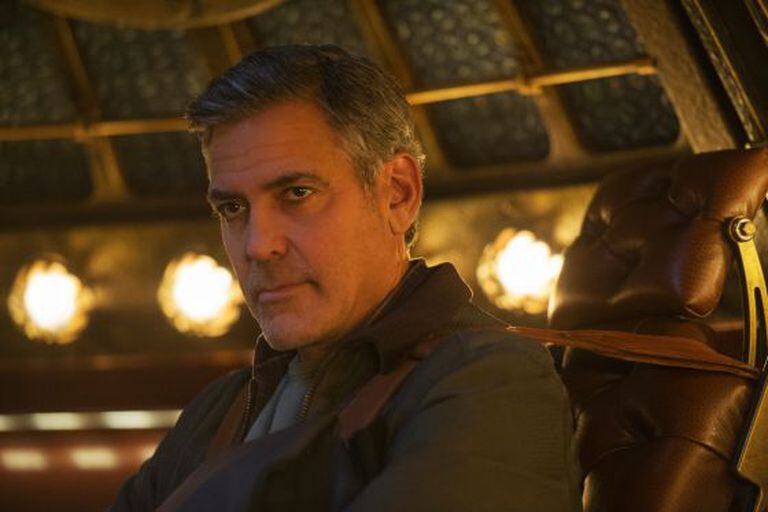 Twelve years ago Disney adapted one of its theme park rides, Pirates of the Caribbean, for the big screen – with far from disagreeable results for audiences, or the firm's bank balance. Now it's repeating the trick again, this time finding inspiration in a whole Disney World zone. Tomorrowland is a family sci-fi adventure about a hyper-smart, science-obsessed teenage girl (Britt Robertson) who receives a magical badge that transports her to a fantastical futuristic world. Her discovery brings her into contact with reclusive former child prodigy George Clooney and together they embark on a mission to understand the mystery of this alternate dimension. Directed by Pixar animation specialist Brad Bird, who turned to live action features with Mission: Impossible – Ghost Protocol, the film was part shot in Valencia's City of Arts and Sciences, and also features Hugh Laurie.
The widely hailed It Follows is an indie horror thriller designed to bury itself under your skin. It's from director David Robert Mitchell, whose previous effort was the much mellower teenage coming-of-age comedy drama The Myth of the American Sleepover. At its center is high school student Jay, who, after a sexual encounter with her boyfriend, discovers she has become the victim of a curse that will see her followed by a trudging, shapeshifting entity until it catches and kill her. The only way to stop it is to have sex with someone else and thus pass the curse on to them.
British comedy What We Did on Our Holiday stars Rosamund Pike (Gone Girl) and former Doctor Who David Tennant as a feuding married couple trying to get their children to keep their imminent divorce under wraps during a trip to a family gathering in Scotland. Written and directed by Andy Hamilton and Guy Jenkin, it follows in the same vein as the duo's semi-improvised BBC family sitcom Outnumbered. Billy Connolly also stars.
The winner of the Golden Lion prize for best film at last year's Venice Film Festival, A Pigeon Sat on a Branch Reflecting on Existence is the hard-to-describe final part of inimitable Swedish director Roy Andersson's so-called "Living trilogy." Like the previous two films, Songs from the Second Floor (2000) and You, the Living (2007), it takes the form of a series of bizarre comedy sketches reflecting on existence and featuring, among other things, a horny flamenco teacher, Sweden's Charles XII and a pair of traveling practical joke salesmen.
Criminal accessory
A young prisoner (Brenton Thwaites) comes under the wing of hardened con Ewan McGregor in Australian crime thriller Son of a Gun, written and directed by first-timer Julius Avery. Co-opted into his escape plan, the youngster finds himself on the run with the master gangster, never knowing quite how expendable he might be.
Director Sergi Pérez's emotional drama El camino más largo para volver a casa stars Borja Espinosa as a man grieving for his dead partner who is forced to abandon his hermetic existence and head, bewildered, out on to the streets when his dog gets sick.
Lastly, Spanish comedy Losers stars Artur Busquets, Dani Amor, Rafa Delacroix as three hapless youngsters who get mixed up with drug traffickers and other crims on their way to a summer festival. Serapi Soler and Oriol Pérez direct.