Fuel oil reaches coast of Gran Canaria
But authorities will not confirm whether it has come from a sunken Russian trawler nearby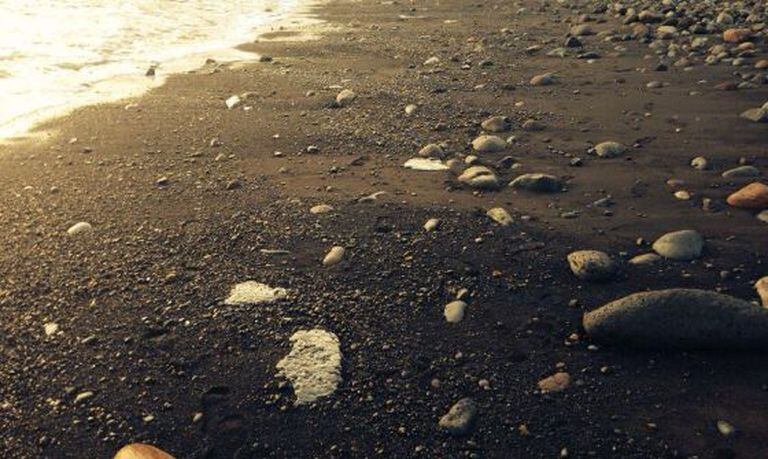 Fuel oil, possibly from a fishing vessel that sank off the Canary Islands in mid-April, has reached the west coast of Gran Canaria.
The first stains were detected on Wednesday night on Veneguera beach, a popular tourist destination, and some also turned up in a cove located within the Gran Canaria Biosphere Reserve.
The Spanish government has raised the emergency level, in acknowledgment of the damage risk to the coastline.
The main slick is reportedly moving south "at hell-bent speed" due to favorable winds and currents
Several aides to Public Works Minister Ana Pastor and representatives of the Canaries government met on Thursday morning to discuss upcoming action.
The Oleg Naydenov, a Russian trawler, was carrying more than 1,400 tons of fuel oil when it caught fire inside the port of Las Palmas and was towed out to sea to prevent an explosion near land.
The ship then sank off Gran Canaria two days later and has been losing fuel from its tanks ever since.
The ministry said that until the fuel is analyzed, it is impossible to say with any certainty that it belongs to the Russian ship.
A submersible robot is being used to examine the area, while two cleanup ships from the maritime rescue agency are working to keep any slicks from reaching land.
"Let's not forget that this ship caught fire inside the port," says Jesús Cisneros, who teaches marine contamination issues at the University of Las Palmas de Gran Canaria. "The fact that [the government] doesn't know if the fuel is coming from the sunken ship or from some random boat that was passing that way is really too much: they've got two airplanes, a helicopter, four ships and satellite images, and they're not sure what happened?"
Antonio Juan González Ramos, of the Robotics and Oceanography division at the same university, says that satellites have been monitoring the spill since the moment the trawler sank. The main slick, he explains, is moving south "at hell-bent speed" due to favorable winds and currents.
González Ramos will not venture to say with 100% certainty that the fuel that washed up on Veneguera beach comes from the Oleg Naydenov until the analysis results come in.
The handling of the case, particularly the decision to tow the trawler out to sea, has been widely criticized and has drawn comparisons with the Prestige, an oil tanker that sank off Galicia in 2002 with catastrophic consequences.