Lemons as a cancer cure? Congress to debate state TV "health tips"
Programming on broadcaster TVE has caused controversy over unscientific remedies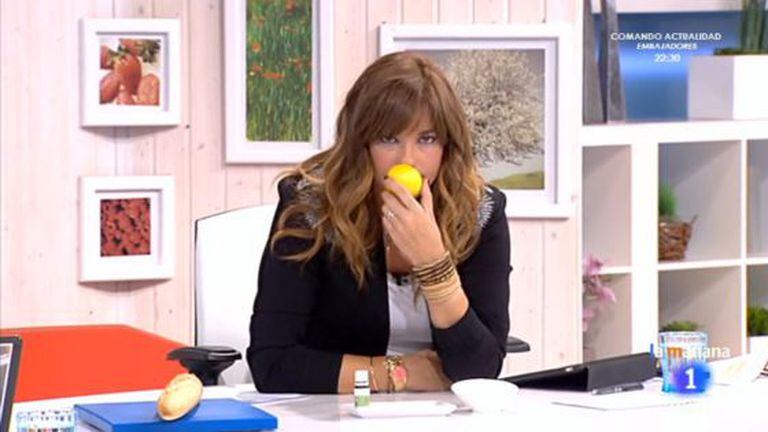 Spanish politicians are in the coming weeks due to debate whether state broadcaster RTVE was right to allow one of its presenters to recommend breathing in the zest of a lemon to ward off cancer.
Congress is set to discuss a proposal calling on RTVE to comply with the law when providing health-related information. The initiative, put forward by the Socialist Party, comes in the wake of the recent controversy generated by La Mañana, a weekday program focusing on health, lifestyle, family and other issues. In February, one of the show's presenters, Mariló Montero, recommended sniffing lemons as a way of preventing cancer.
Spain's College of Medicine says the advice offered by La Mañana "spread suffering and unease"
This was just the latest in a series of recommendations that have been criticized for lacking any scientific basis, among them homeopathic remedies, which the Spanish Ministry of Health recently described as having no medical value. Spain's College of Medicine has published an open letter to RTVE's viewers' ombudsman pointing out that the health advice offered by Mariló Montero and other presenters on La Mañana "spread suffering and unease" among people with serious illnesses. In response, RTVE publicly reprimanded Montero.
The lemon-sniffing incident is just the latest in a long line of gaffes made by Montero: she has confused Spain's Miño river with the Nile; mistaken the initials Q.E.P.D. (R.I.P.) for a signature at the bottom of a letter; asked if a giant squid kept in a tank that was destroyed during a storm had escaped; and preceded an interview with the mayor of a town where a pedophile priest had been discovered by asking if he wasn't playing up the affair as "a Christmas promotion campaign." On another occasion, St Anthony's Day – dedicated to the patron saint of animals – a young woman brought her pet piglet on the program. "I'm used to seeing these roasted," said the presenter, then asking: "Haven't you ever thought about eating him?" She has also pondered over the question as to whether a person's soul is transmitted to another after an organ transplant.
The Socialist Party proposition on promoting health and the appropriate use of medicines and health products, which is non-binding, will be debated as part of a regular series of sessions overseeing RTVE's activities, as required by the broadcaster's charter.
"At the moment, there are programs on RTVE that under the guise of education promote 'prescriptions' for treatments and products with supposed health benefits without any scientific basis and that are in effect subliminal advertising for medicines without respecting the current legislation," the proposal reads.
"This promoting of products or techniques lacking a scientific basis could have a negative effect on the population, insomuch as it could create false expectations or even prompt some people to stop their treatment programs."