Liechtenstein declines to cooperate in ex-Catalan premier's tax fraud case
Principality judge says no proof exists that money in Pujol's alleged accounts is illegal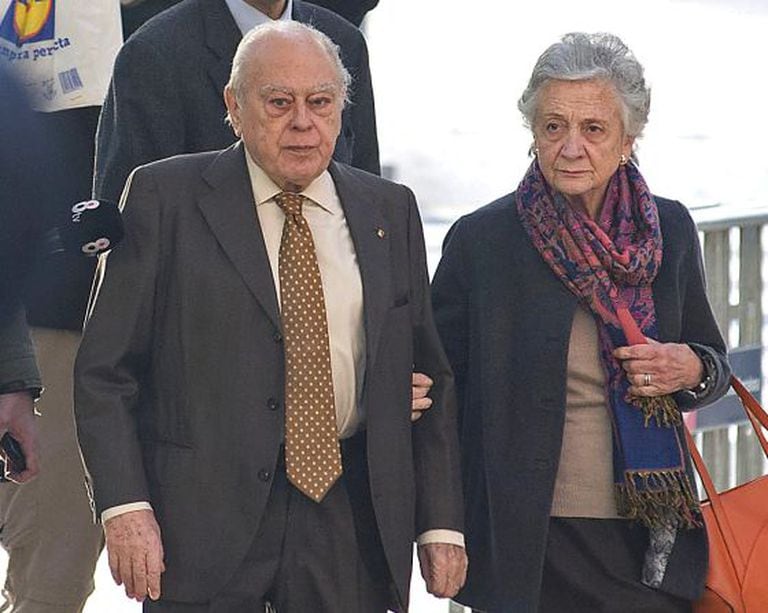 The government of Liechtenstein has refused to cooperate with the ongoing tax fraud inquiry into foreign bank accounts held by former Catalan premier Jordi Pujol and his family
A judge in the principality told investigators in Barcelona that he could not accept their request for information because there were no indications that any money Pujol might hold in the state was illegally obtained. The letter, written by Judge Michael Jehle and obtained by EL PAÍS, also explained that Pujol was only suspected of tax fraud, something that is not considered a crime in the principality.
After Andorra and Switzerland, Liechtenstein is the latest country to stall requests from the Barcelona judge presiding over Pujol's case to supply information, making it more difficult for investigators to determine how much money the former Catalan leader holds in European tax havens.
The 84-year-old Pujol has denied that he ever opened or used bank accounts in other countries. Without mentioning any amounts, he told a Barcelona court that his father Florenci, who died in 1980, left a vast inheritance for Pujol's wife María Ferrusola and the couple's children.
Pujol's father reportedly made his money selling dollars on the black market during the Franco dictatorship
The money, Pujol said, was derived from profits his father made in the 1950s and 1960s selling dollars on the black market during the Franco dictatorship.
But the former premier said he never wanted anything to do with the money and ignored it as if it didn't exist. The inheritance was split between Pujol's seven children when they became of legal age, he explained.
Last July, Pujol acknowledged that he had kept accounts in Andorra and Switzerland and had only recently paid fines to settle his irregular situation with the Spanish tax authorities.
Investigators have discovered that Pujol held at least €4 million at the Banca Privada de Andorra.
Judge Beatriz Balfagón, who is leading the tax inquiry, had asked Liechtenstein for its cooperation after determining that it was impossible to comply with all the demands Switzerland made before it could agree to sift through Pujol's accounts.
Andorra has yet to respond to a new request sent by Balfagón to supply information about Pujol's holdings.
The judge is expected in the coming days to call Pujol's son, Jordi Pujol Ferrusola, who, according to the father, later managed the inheritance and split the money with his siblings, judicial sources said.
Pujol Ferrusola is under investigation by the High Court for reportedly charging commissions in connection with public bids in Barcelona.