CRIME
Father kills 19-month-old baby and seriously injures his other child
Detained attacker left a note saying he was doing it "for their own good"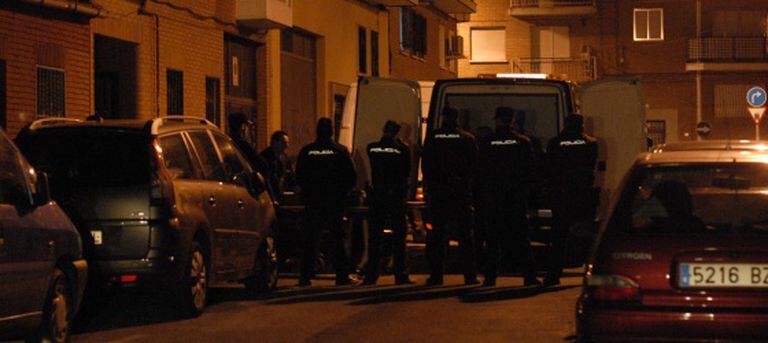 A man who attacked his small children with a carving knife in Madrid late Sunday night, killing one and seriously injuring the other, had written a note saying he was doing it "for their own good."
Jorge Diego C.A., a Uruguayan national aged around 30, was arrested by the police minutes after the attack, after the mother called the emergency services.
Medics found a 19-month-old baby with a slit throat who was already in cardiac arrest and a five-year-old with a knife in his back who was rushed to hospital and remains in serious condition.
Police sources said the man left what seemed like a suicide note expressing his desire not to be a burden to anyone. Later he apparently changed his mind and decided not to kill himself after all.
The children were spending the weekend with their father at his request
Although it is unclear whether C. A. had a criminal record, preliminary testimony from relatives suggests he was abusive to the mother of the children. The couple were separated, and neighbors of the residential building in the capital's Carabanchel district where the crime took place said the two often had loud arguments when they were living together.
One resident reported hearing a child cry shortly after midnight and someone running down the stairs. Five minutes later, patrol cars and ambulances showed up downstairs.
A young man who lives in the next block said he heard a woman screaming: "How could you do this, why did you do this?"
The attack took place inside C. A.'s home, where the children were spending the weekend at his request. Their mother showed up after he failed to pick up the phone on several occasions, and is thought to have let herself in with a second set of keys. Inside, she found the children already lying in a pool of blood.