LATIN AMERICA
Costa Rica's ruling party candidate withdraws from runoff
Araya said he was being "realistic" about the poor showings in the polls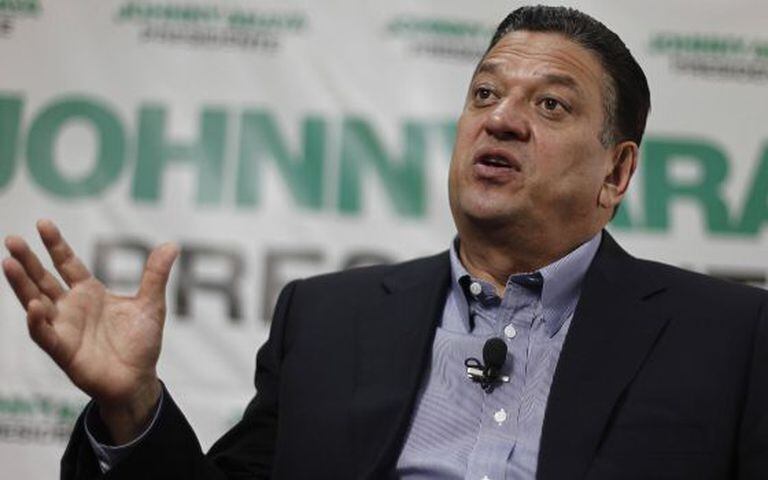 In a sudden move, Costa Rican presidential candidate Johnny Araya announced late Wednesday that he was "backing away" from the upcoming runoff race, which was to be held next month, paving the way for Luis Guillermo Solís to be sworn in as president on May 8.
Araya, who was the ruling National Liberation Party's (PLN) candidate, said he was withdrawing his candidacy because he was being "realistic" about the lack of support he has gotten since the February 2 elections, in which center-right candidate Solís came ahead by only around one percentage point.
Nevertheless, the PLN ended with one of the worst results in its 70 years of existence, and has been plummeting in public opinion polls, in particular due to the economic policies of outgoing President Laura Chinchilla.
"The runoff race is very difficult and full of obstacles," said Araya, after withdrawing his candidacy.
This is the first time a candidate has stepped aside from a runoff in modern day Costa Rica
The Costa Rican Constitution prohibits candidates from actually withdrawing from a runoff so Araya used the words "back away" from participating, which he also said included his vice-presidential candidates Silvia Lara and Jorge Pattoni.
This is the first time that a candidate has stepped aside from taking part in a runoff in modern day Costa Rica.
A poll published this week by the weekly Universidad, which included interviews taken after the elections, showed that Solís's Citizens Action Party (PAC) garnered a 62-percent favorable rating over the 20 percent given to Araya and the PLN.
During the presidential elections in February, in which 13 candidates took part, Solís won with 30.64 percent of the votes over Araya's 29.71 percent. Under the Constitution, candidates who don't win 40 percent of the votes must face off in a second round.
Araya, 56, served as mayor of San José and is the nephew of former President Luis Alberto Monge (1982-1986).
Solís, 55, is a historian and is a professor at the University of Costa Rica. This is the first time he has run for elected office.