Three-member CEO board to head Red Bull after death of co-founder
His son Mark Mateschitz said the energy drink conglomerate will be led by a small team of current senior managers, ending speculation about who would take over the billion-dollar business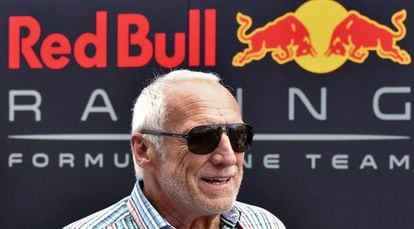 Red Bull has announced that the energy drinks giant, which also has interests in the world of soccer with RB Leipzig and RB Salzburg of the German and Austrian Bundesligas, respectively, and ownership of the Red Bull Racing Formula 1 team, will be headed by a three-member board following the death of co-founder Dietrich 'Didi' Mateschitz due to pancreatic cancer on October 23.
Mateschitz's only son stands to inherit his father's fortune of around $25 billion, but the decision as to who would take over the running of the company lies with the Yoovidhya family, the company's main shareholder. Mark Mateschitz confirmed in a statement issued by the company on Friday that a new board would be installed to conduct Red Bull's affairs.
"As proposed and desired by both my father and myself, and supported by our Thai partners, a Board of Directors will manage the business affairs of Red Bull," the statement read.
Mateschitz founded Red Bull in 1980s with Thai entrepreneur Chaleo Yoovidhya, who created Krating Daeng, an energy drink that went on to form the basis of the Red Bull empire. The company now sells its products in 165 countries worldwide.
The new Red Bull board will be made up of Franz Watzlawick (CEO), Alexander Kirchmayr (CFO) and Oliver Mintzlaff, who will step down from his role as chief executive of RB Leipzig to head Red Bull's corporate projects and investments department.
Mark Mateschitz also announced he would be stepping down from his role on the board of the Red Bull Wings for Life Foundation to manage the 49% stake in the company bequeathed to him by his father.