The Bolsonaro playbook: how to dismantle a democracy in slow motion
For almost three years, Brazil's president has chipped away at the social contract that has held the country together for 36 years as a democratic state. Following the cue of other far-right movements, this is how he wrote his very own authoritarian rules of the game
The Bolsonaro method: a slow-motion attack on democracy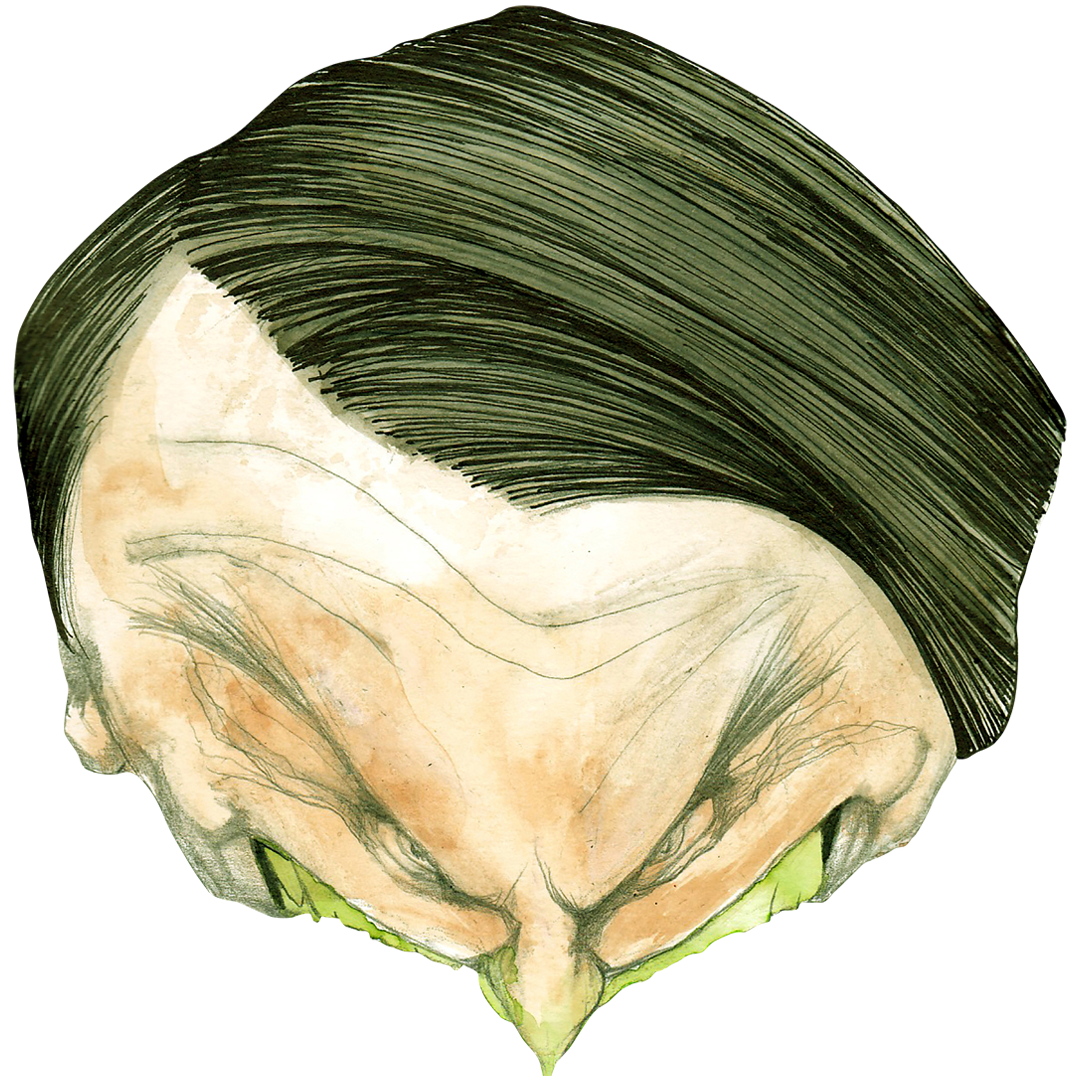 São Paulo / Brasilia / Geneva -
On January 20, 2021, Valerie Huber, an advisor at the Office of Global Affairs within the US Department of Health and Human Services, wrote a goodbye email. A fanatical promoter of abstinence, Huber had made it her goal to undermine sex education programs with US funding worldwide, and she dedicated a special place to Brazil in her final letter to international allies. "Brazil has graciously offered to serve as coordinator of this historic coalition," she wrote. By "historic coalition" she was talking about an international group of ultraconservative figures whose main aim was to influence decisions on reproductive rights made at the United Nations, the World Health Organization and other bodies.
Following the failure of Trump's attempt to remain in power, the global right's offensive against women's control over their bodies was left in the hands of Jair Bolsonaro's administration.Trump's departure from the White House not only left Bolsonaro with a responsibility, but also with an unwritten manual of tactics to erode Brazil's democracy and institutions. While others in Latin America have tried, none have taken up the Trump mantle with such brazenness and determination, turning the Brazilian president into a global standard-bearer for the right. His strategy to weaken institutions as a method of staying in power beyond his mandate is also becoming increasingly evident, as his popularity declines and the 2022 elections draw nearer.
"I will hand over power to whoever beats me at the polls fairly. Not by fraud," he said on July 1, as part of his most recent crusade against the electronic ballot boxes used in Brazil for more than two decades. He was elected as a congressman using the same method at least six times before becoming president, yet never challenged those results. A week later he went a step further: "If things carry on like this, we run the risk of not having elections next year," he said.
Bolsonaro is not the first far-right populist to emerge, but according to Yascha Mounk, of Johns Hopkins University, he is "the most powerful adversary Brazilian democracy has faced in half a century," as he wrote in his 2019 book The People vs. Democracy: Why Our Freedom Is in Danger and How to Save It, Mounk has analyzed how elected leaders in countries like Turkey, Hungary and the Philippines destroy democratic government from within. After the two and a half years that Bolsonaro has been in office – he was sworn in on January 1, 2019 – it is now possible to unpick the working methods of a politician whose military background is never far from view. While he persecutes critics and perpetuates fake news that newspapers must then fact-check and disprove, he simultaneously puts the machinery of the state to work for him, bolstering the parts of it that could keep him in power. If his rhetorical strategy seems like a carbon copy of Donald Trump's, his main support is, paradoxically, the same one used by the Venezuela regime: the military.
A democracy tinged army green
The military is the backbone of Bolsonaro's government, with at least 6,157 members sitting on the boards of state-owned companies such as Petrobras (oil and gas), hydroelectric company Itaipu, Brazil's post office and Eletrobras (electricity). Nine of Brazil's 22 government ministries are run by active or reserve members of the military. There were 10 until General Eduardo Pazuello left his post at the health ministry in March. "The armed forces serve as a political-electoral base for Bolsonaro's government, but also as an instrument to intimidate the opposition. Bolsonaro is trying to convey the idea that he can use force against his political enemies, however far from the truth that may be," said political scientist Octavio Amorim Neto, who teaches at the Getulio Vargas Foundation.
The government under Bolsonaro has invested the equivalent of $16.6 billion dollars (€14 billion) in privileges for the military, including the benefits granted with military pension reform, meaning military personnel can retire with their full salary, unlike civilians. That figure was calculated on behalf of EL PAÍS by the political scientist William Nozaki, who recently published a study entitled "The militarization of public administration in Brazil: national project or power project?" Serving military personnel have also received a salary increase of 13% (there is an 8% cap for other civil servants). The $16.6 billion amount does not take into account the rule change that allows retired military officers such as Bolsonaro or his ministers Walter Braga Netto (Defense), Luiz Eduardo Ramos (Secretary of Government) and Augusto Heleno (Institutional Security) to collect a salary above the constitutional cap of of $7,500 a month.
The president has extended these benefits to military police in the 27 states of Brazil's federation, who form a natural support base for the president, even though they technically answer to state governors rather than the executive. Bolsonaro also recently approved a home loans program exclusively for the security forces, and has inserted an article into a reform bill currently before parliament that would make police into regular civil servants, meaning they would not be at risk of dismissal.
An open question in Brazil is whether all of these benefits awarded to the police and military will convert into concrete support for Bolsonaro if he tries to stay in power illegally. "If that were to happen, the security forces would have to make a decision: whether to stay within the law, which would mean a public break with Bolsonaro, or not," said Amorim Neto. He believes the police will follow whoever appears to have the upper hand in any power struggle, as they answer to two masters in the form of state governors and the army's commander-in-chief. "If you ask a military police officer whose orders he would follow in the case of such a threat, the answer he will give is whoever is stronger," said political scientist Jorge Zaverucha, of the Federal University of Pernambuco.
Celso Amorim, a former minister of defense and foreign relations, believes that no current commanders within Brazil's armed forces would agree to keep Bolsonaro in power in this way. "It is rather a discussion among some generals from the reserves. While a good part of serving troops agree with the president's ideas, they will not go against the army high command. That line will not be crossed," he said. Amorim believes that some commanders have felt humiliated when Bolsonaro brings politics to the barracks by force, and acts like he has more power over the armed forces than is the case. The collective resignation of the defense minister followed by the commanders of the army, navy and air force in March is a demonstration of this, he believes. Amorim, a former minister in the left-wing administrations of Lula da Silva and Dilma Rousseff, also emphasized that any coup d'etat would require international support, which Brazil lacks. The arrival of Joe Biden to the White House only compounds this feeling.
Though they have benefited from Bolsonaro's patronage, the military is now also strongly associated with the negative aspects of his rule. The mishandling of the pandemic, high unemployment and suspicions of corruption in the procurement of Covid-19 vaccines are all beginning to affect Bolsonaro's approval ratings. Accusations of bribery linked to the pandemic are being investigated by a parliamentary commission, linked with military officers who occupy or have occupied positions in Brazil's health ministry.
Half of Brazilians think Bolsonaro botched the management of the pandemic, and he has faced protests led by left-wing political parties since May. Polls had already shown support for the president nosediving even before allegations of corruption over the vaccines hit the headlines at the end of June. A survey conducted by the Ipec Institute last month showed a sharp drop in his popularity compared with former president Lula da Silva. If elections were held today, the survey showed, Lula would take around 49% of the votes, compared to 23% in favor of Bolsonaro. A more recent poll by the Datafolha institute in July showed Lula with 58% support for a presidential bid against Bolsonaro's 31%.
Laying down traps
With a year and three months until the next elections, Bolsonaro still has plenty of time. His voters, strategic alliances and control of the state work in his favor, and the president is already sowing the seeds of chaos. Electronic ballot boxes have been used in Brazil since 1996 without any major reports of fraud, but the president is already raising the specter of a "stolen" election just like Donald Trump. Day after day, Bolsonaro's radical and dystopian speeches contradict reality and defy the constitution, also just like Trump in his heyday.
On July 19, 2019, during a breakfast with foreign journalists, Bolsonaro claimed that no one in Brazil went hungry, despite figures at the time showing 5.2 million Brazilians in that situation, exceeding the entire population of New Zealand. "To say that people go hungry in Brazil is a big lie," he flatly stated. "They don't eat well. But they don't go hungry," he said. That same day, as the press wrote up his speech, a decree was published in Brazil's official gazette revoking the participation of civil society representatives in public policy decisions via councils designed for this purpose.
Other blunt attempts to reduce transparency and accountability followed. When the pandemic began, the government enacted a temporary measure that suspended deadlines for responding to information requests for the duration of the health crisis. The measure was in effect from March to July of 2020 and applied to all agencies whose employees were working remotely. Although it has since expired, the measure succeeded in halting access to public data at a time when mismanagement was rife and the administration was in chaos.
Bolsonaro has also more often than not ruled by decree, circumventing democracy and its checks and balances to do what he wants. In two and a half years in power, the president has signed 1,060 decrees, while former President Dilma Rousseff signed 614 in more than five. One of the most glaring examples of how Bolsonaro has used decrees to circumvent the popular will is his procurement of weapons via arms sales to Brazil, despite the existence of a disarmament statute endorsed by 63% of Brazilians in a national referendum in 2005. Since Bolsonaro became president, he has defied this weapons ban more than 30 times. Although the decrees can be challenged in court, weapons already acquired will not be returned. "The president's obsession with guns was the first sign that the government was going to mess with the democratic system," said Melina Risso, program director of the Igarapé Institute.
In a potential future scenario in which Bolsonaro loses the election in 2022 and attempts to stay in power, he can call upon a large group of sympathizers who have armed themselves during his time in office, in another ominous echo of Trump's term. Circumventing what is on the statute books in this way serves a dual function of maintaining the loyalty of his base and protecting his own interests.
Nothing has suffered more under Bolsonaro than social and environmental protection, which he has attacked with decrees weakening protective legislation and facilitating the exploitation of the Amazon rainforest. In total, 1,112 administrative changes have chipped away at environmental laws during his presidency, according to the Talanoa Institute of Public Policy, an independent policy monitor. Deforestation in the Amazon has reached record levels since Bolsonaro's arrival, while the government turns a blind eye to illegal miners and loggers. The Amazon Fund, an internationally funded vehicle to control and fight deforestation, was one of the victims. The fund had a technical committee that was deliberately never reappointed, and its contract was terminated with $554 million in existing funds left unspent.
Bolsonaro has also kept one of his campaign promises to put an end to what he describes as "the industry of fines in the countryside," referring to penalties doled out for pollution, destruction and poaching offences. An April 2019 decree now obliges inspection agencies to "encourage reconciliation" in cases of infractions for environmental damage, so offenders do not have to appear before a court, and have longer deadlines and discounts if they are forced to pay. "Environmental reconciliation was created to prevent fines, and the industry of forgiving was born," said Natalie Unterstell, president of the Talanoa Institute for Public Policy.
Landowners who oppose preserving the environment are one of the president's support bases. The group of lawmakers in parliament who represent agribusiness in Brazil also belongs to Centrão, a coalition of parties without a particular program or ideology which has propped up Bolsonaro's legislative program since signing an agreement last year. These legislative partners allowed for the approval of a bill passed on May 13 that relaxes the rules for granting environmental licenses for certain initiatives. They also backed Bill 490, which makes demarcating indigenous lands more difficult and opens the door for exploration by agribusiness. The bill was approved at the end of June by a parliamentary commission.
Made-to-measure news
The press fills another chapter in the Bolsonaro playbook. The president has developed a strategy of only speaking with sympathetic media, while aggressively pursuing outlets that criticize him through legal channels or indirectly through his social media warriors. Since he took office he has made weekly live broadcasts on social media, circumventing the press in favor of speaking unfiltered with supporters. His lines of attack on journalists, already known since his days as a congressman, have multiplied. Bolsonaro's aversion to the press has led him to feed only the websites and television networks that support him unconditionally, which then receive the lion's share of public funding.
Vinicius Publio, 45, is a proud Bolsonaro supporter who does not read the news and rarely watches it. He follows the people and outlets that support the president via social media, and admires his leader with great devotion. His explanation is a familiar one: "He is authentic, he speaks clearly, he is direct, he says what people want to hear," Publio said while sitting in a coffee shop in Barueri, São Paulo.
Publio shares the president's ideology, and his taste for weapons and powerful motorcycles. He accompanied the president on his BMW as part of a convoy of motorcycles one Saturday in June, riding through the streets and highways of São Paulo. Bolsonaro has turned these ridealongs with supporters into public demonstrations of popular support. Married and a father of two teenage children, Publio is a military police officer with a side job in real estate. He personifies Bolsonaro's core supporters, who are loyal to him despite more than half a million Covid deaths, rising inflation, and fires in the Amazon. "They constitute 15% of the Brazilian electorate, and are largely white men of a certain age and high income," explains Isabela Kalil, coordinator of the Observatory of the Far Right.
While consolidating loyalty with the grassroots that supports him via a sympathetic media bubble, Bolsonaro also exploits Brazil's National Security Law to persecute and intimidate his critics. Dating back to 1983, two years before military dictatorship ended in the country, this law has recently been used by the federal police to investigate teachers, artists and activists who are critical of the president. The government has used it to pursue YouTuber Felipe Neto in the courts for calling Bolsonaro a "genocidist," and cartoonist Aroeira for picturing Bolsonaro as a snake who transformed a red cross into a swastika with paint. Journalist Ricardo Noblat was also investigated simply for sharing the Aroeira cartoon. A teacher named Arquidones Leão was arrested for having a sign on his car that accused Bolsonaro of genocide [related to his handling of Covid], again under the provisions of the security law. "This law was one of the elements that maintained the dictatorship. It punishes criticism," said Pedro Estevam Serrano, professor of law at the Pontifical Catholic University of São Paulo. "It should have been repealed and was not, but by way of compensation there was a certain pact by society not to use it."
Universities have also become an ideological battleground for Bolsonaro, and the president claims they are full of "leftists" who promote communism. The government has tried to interfere with the election of university rectors, a decision usually made by academics' votes. A provisional measure allowed the education ministry to nominate them during the pandemic. At the same time, it has intimidated teachers who criticize the government with yet more lawsuits.In January, university professors Erika Suruagy and Tiago Costa Rodrigues were investigated by police for publishing criticism of the president on billboards in the cities of Recife and Palmas respectively. The investigations were shelved months later for lack of consistency in the accusations, but the damage was done. "Doors were closed to me, and I haven't been able to work again," said Rodrigues, who was forced to move to another city. "The atmosphere is one of fear," added Suruagy.
Brazil's Federal University of Ceará is also currently under investigation because several professors gave classes on the risks of fascism, and were reported to the police for harassment by their own Bolsonaro-supporting students. Episodes like this put pressure on teachers to avoid discussing politics in class. Meanwhile videos of professors informally criticising the government have been filmed by students and distributed through pro-Bolsonaro social media, feeding the illusion of a communist conspiracy. "If a university cannot speak, cannot debate ideas, who will? No democracy can sustain itself without universities," said Professor Suruagy. The president has also cut back funding for universities by 25%, according to the National Association of Federal Institutions of Higher Education Directors, strangling the already paltry higher education budget.
The resistance
Brazil's judiciary, and especially the Federal Supreme Court, has acted as one of the main barriers to the president's abuses of power in the form of his decrees and provisional measures. The country's top court has also led an investigation, conducted by the federal police, of the role of pro-Bolsonaro accounts on social media in encouraging the harassment of the judiciary and the president's opponents. It found evidence of "a truly criminal organization" that attacks democracy through lawmakers, businessmen who support the president and bloggers who spread fake news.
There are currently more than 100 requests for impeachment proceedings against Bolsonaro on the desk of House Speaker Arthur Lira, who has shown no interest in taking them any further. The latest, presented at the end of June as a "super-impeachment" bringing together all the others, contains a list of 23 impeachable crimes.
The streets began to erupt with protests in May, galvanized by a Senate parliamentary committee scrutiny of the president's erratic management of the pandemic, including ignoring an offer for vaccines from Pfizer. Protests organized by the left gathered thousands of demonstrators on three occasions, especially in regional capitals, but still lacked the support of the right. The main parties have resisted joining the protests, which are so far dominated by voters of former president Lula.
In his book, Mounk noted that populists only rise to the top because their opponents fail to make pacts with each other, leaving an open door for authoritarians to exploit. An important step was taken in April by former president Fernando Henrique Cardoso, who said that he might vote for Lula in a possible runoff against Bolsonaro. "He who does not have a dog hunts with a cat," Cardoso said. Possible candidates for the 2022 elections interviewed by EL PAÍS in recent months were clear that there would be a united front against Bolsonaro, and would not rule out giving up their own candidacies if it meant preventing him from entering a run-off vote.
The opposition's goal is to prevent Bolsonaro's re-election, whose second term would likely accelerate all that he has shown to be possible with his first. "All current authoritarian governments gradually degraded democracy in the first term, and the definitive dismantling came in the second," said Pedro Abramovay, Regional Director for Latin America and the Caribbean of Open Society Foundations. "Bolsonaro has no democratic conviction, he accepts it for strategic reasons," said political scientist Jorge Zaverucha. "He is waiting for the wind to blow in the right direction for an authoritarian solution, and then he will set off."
While waiting for his chance, Bolsonaro keeps writing his playbook. But many Brazilians already know his script, and they fear it.