Thousands of young girls are being sold into marriage in Mexico: 'He has paid for my life'
A long and widespread custom has been exacerbated by the arrival of new wealth from migration. In some rural areas, 200,000 pesos – $9,500 – will buy a child bride
At the door of the house is a very young girl breastfeeding her baby under the cover of a cloth, while her older son amuses himself with whatever he can lay his hands on. He lowers his eyes as these strange visitors pass by on a day like any other in the mountains of Guerrero, in Mexico's southwest. Who are they, what do they want? Other children with babies in their arms display the same shyness, their voices barely above a whisper and the slightest movement passing for a greeting. And then they scurry off, like mice caught beyond the safety of their bolthole. There are thousands of children like these in the villages perched in the mountainous heights, where few people ever come. They were sold to their husbands at a very young age, following an ancestral custom that the passing of the centuries has failed to erase. In fact, the opposite is true: over the past few decades, money stemming from migration to the United States has converted these children into merchandise that can reap 200,000 pesos ($9,500, €8,480), or more. A fortune that turns mud huts into concrete houses and pays for a wedding with live music and barbecued meat, washed down with plenty of beer. And that condemns the girls to a cruel marriage in which the slightest complaint is dismissed with the same four words: "I paid for you."
Before they "get the moon," that is to say, their first period, the gazes of men are already upon them. One day, when they get home from school, they will find their future father-in-law waiting to ask for their hand and to haggle over the fee. The wedding will not be far behind. Sometimes a list of expenses is included, including the so-called "milk rights" – money to cover the costs of pregnancy, childbirth and raising the bride herself to adulthood. This could be 10,000 pesos ($500, €460), but in view of the sums now being paid that is likely a derisory amount. Perhaps 80,000 ($4,000, €3,400),100,000 ($5,000, €4200), 200,000 ($10,000, €8,450) pesos to start. The conditions of purchase dictate if a discount can be made. And then there is the fiesta. On the bill will be beers, sodas, kilos of chili, corn, sweet bread and guajolotes (turkeys) for the bride and groom's godparents, who will arrive wearing a necklace of flowers. And the celebration would not be complete without the band, which is very much the fashion today.
In Mexico, such young children are prohibited from marrying, but the law has not managed to do away with tradition. If the local priest refuses to officiate, a mat is laid on the ground, the bride and groom kneel, take a little salt and receive blessings and advice. The father has delivered "his princess, his angel." "You are taking a treasure, the flower of this garden," the family of the bride, who has grown up practically locked in the house and chaperoned when outside, will say.
"They deliver them as virgins, pure, malleable, without bad habits, when they are still obedient and can be influenced, guided, shown how to work in the house and in the fields, in motherhood and in marriage," says Abel Barrera, director of the Human Rights Center of Montaña Tlachinollan (CDHM), located in Tlapa, the capital of this region of Guerrero, which contains 19 municipalities and around 600 communities with a total population of around 400,000 people.
Many of these villages are governed by the so-called Uses and Customs – customary laws enshrined in the Mexican Constitution – which some people have sarcastically renamed Abuses and Customs. A council made up of men, The Principals, exercises power over justice, elections, treaties and everyday life. The question of gender equality is not one that gets asked.
It is still dark when the jeep climbs a road dotted with huge boulders that have been dislodged from the hillside by persistent rain. Landslides have made the route impassable in places. Lights from the villages glimmer across the entire mountain range and the coming dawn unveils picturesque settlements painted in a variety of colors, like a child's drawing. The landscape, amid a sea of low mist, is an explosive green. Turkeys and chickens cross the track with their parades of chicks while the roosters crow.
Corn tortillas kneaded by the women are already cooking on the fire. Black beans are on the boil and the chili sauces that will bring tears to the eyes of the uninitiated are ready. It is the time of year to plant maize and crops of opium poppies. Later, it will be time to harvest. As it is this year, so it will be the next. The postcard scenery obscures the wounds left by bullets in some of these villages, where ditches are sometimes sown with bodies. Many wanted to try their luck by risking their lives in a different way: at the US border. In the 1980s, men and women here started a migration that shows no signs of stopping and today there are villages where there are scarcely any old people left and children who wait for their parents' return.
From the US, the best and worst have come. Resources are available to build homes that won't collapse under the rains and there is the possibility to complete high school and even university for those who remain. But there is also the arrogance of those who left with nothing and came back with their pockets full of money and egos to match. Money is the master now, and if anyone doubts it, shots will fill the air. Let the music play. Let the mezcal flow. In some communities, men pay for two or three women.
Carmen, who did not give her real name due to the weight of social pressure, saw the reality early and left her village after finishing primary school. From a young age, she stood up to her father, a "sexist" who threatened to sell her for 300,000 pesos ($15,100, €12,700) and a car. "I have cousins who were married at 12 or 13. Skinny kids riding their tricycles while their wife is at home. My uncle sold my 12-year-old cousin to a man who had returned from the US for 130,000 pesos [$6,555, €5,515]. Now she has three kids. She wants to get married and have them baptized, but the mother-in-law told her there isn't any money: 'If your mother hadn't asked for too much money, you'd have your wedding now'."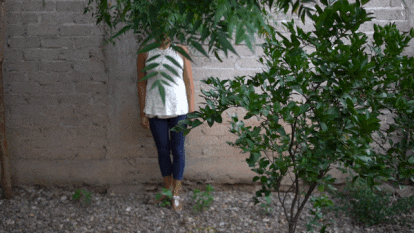 Carmen's mother was kidnapped as a child by her boyfriend (Carmen's father) – another custom designed to impel marriage – one day when she was carrying chili to her grandmother's house. As she rounded a corner, she was grabbed and dragged away. "She was 11 years old. Her sister went and told my grandmother, but nobody did anything. She was left under a blanket in a field of maize. I always asked her: why didn't you escape; how could you be so stupid?" Smiling, her mother would reply: "Ah, you're right child, it was because I was scared." Her family asked for 20,000 pesos ($1,000, €850) to formalize a marriage consumed by her husband's violence. "My father beat my mother in front of everybody. My brother screamed at him to leave her alone, to not hit her…" Tears roll down Carmen's face. "He was so dumb, if we tried to look out for our mother the blows would come back on us. My mother always said: 'I can't leave, my father sold my life. If I die or if he kills me… but he has paid for my life.' None of this has changed," says Carmen, now 30.
Gender violence is rife in this region of Guerrero, but it is not the only place where the sale of women turns them into slaves who are beaten day and night, by their husbands or their in-laws, with whom they remain as little more than servants if the husband returns to the US. It happens in parts of Oaxaca, Tabasco, Michoacán and in other Mexican states. Many 20-something women, with two or three kids, find themselves in the office of Neil Arias, a lawyer at the Tlachinollan Human Rights Center, seeking to put an end to the violence they have been subjected to since their wedding day. "They have not given their consent, so the violence starts there. They are also not asked if they want to have children, it is forced on them. The man always repeats the same phrase: 'I paid for you'. These women are treated like objects and they are abused for years. If they want to leave, he will keep the children, even babies a few months old," says Arias.
These women look to the CDHM to help them get their children back because they can no longer stand the hellish marriages they are stuck in. In other cases, it is to try and recover the money they have earned working in the fields, which is controlled either by their husbands or fathers-in-law. In this way, to top it all, they end up paying for the outlay that their husbands' families paid for them in the first place, says Arias, whose efforts often rub up against a corrupt justice system. "The Public Prosecutor backs the request of the husband: if they want to leave, they have to reimburse what was paid. And they threaten to treat the case as human trafficking, but what they all want is their share of the money," the lawyer says.
But is buying a domestic slave the same as human trafficking? Arias has faced this question on many occasions and knows that using this classification will not lead to anything positive. "It is not trafficking, because they are not strictly an object of sexual exploitation or servitude with the aim of making a profit. You have to take into account what the money for the agreement will be used for and we are talking about very poor communities where this resource is sometimes used to build a house or pay for a doctor. Yes, it is slavery. Yes, it is violence. But we cannot criminalize the indigenous populations." What Arias is not prepared to tolerate is violence. "This has to be stopped." And if violence is not meted out? "There is always violence. He always imposes his will and is always in control. And the violence is the same as it has always been. It has not increased because now they are paying more for them."
Many men and women repeat the same refrain: if the girls go of their own free will, the husbands will do what they want with them and if they are paid for, the same will happen, because the men consider them their personal property. But in areas of such hardship money provides opportunity and very few fathers are able to resist the temptation to seek hard cash for their daughters. In any case, they reason, if they go and they are beaten and they want to come back, we'll take them in again. This is something that was unthinkable in the past: women were ostracized for abandoning their marriages. "Some, when they have children, are happy to stay because they are thinking about the money they can get for them," says Consuelo Sierra Solana, councilor for Women's Participation in Metlatónoc, one of the places where the sale of young girls is most deeply rooted. "We have held workshops in some communities, with people from the Women's Secretariat, but when these issues are brought up people get very upset. We have even left some of these villages in fear. If they fail [that is to say, if they become pregnant], they ask the man for money. And then they ask for more for the wedding. Sometimes twice. They start at 200,000 pesos and gradually reduce it until they come to a deal. Then, they dance to their tune," says Solana, sitting on her porch while a niece washes the dishes and a hen struts in the corner.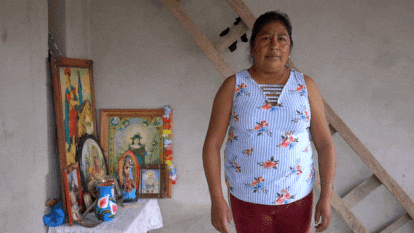 The councilor knows the laws but also understands that their grounding is not firm. "If a girl gets pregnant at the age of 14, we can't get involved. We know it is a crime, but we can't do anything, the family will be on our backs." Solana speaks from experience. Guns are not toys in this area and bullets can install or remove a mayor. As such, child and teenage pregnancies continue and there seems to be little that can be done. "Conception is latent from when they have their first period, from 12 years on. Out of shame, they will not say that they were raped. They accept it and the inevitable sale is passed on from woman to woman," says Aulio Gelio, a doctor who has worked in Cochoapa el Grande for 28 years.
Next to the town hall of Cochoapa el Grande, a woman sells movies, but these days she doesn't have any of weddings. "They stopped making them when some guy was killed at a marriage ceremony and they started throwing punches at the person who was filming it," she says, as though she is recounting what she had for breakfast this morning. But many of these videos used to be sold. These movies of proud celebrations even reached as far as the US because at the end of the day, the whole village would contribute what little they had to raise the money to buy the bride, either in an altruistic way or in the form of a community loan to be paid back with interest. Afterward, they will all drink, eat and dance together. These are collective celebrations, the memories of which sell well. A professional photographer from Tlapa says he has a tape in which the bride is being pushed into the church because she doesn't want to get married.
Far from declining with the passage of time, the sale of girls has "taken on a more serious dimension," says Tlachinollan resident Abel Barrera. "Since Tlapa became Tlapa York and the migrants put on more lavish parties, the guests have become cash cows." It is not enough now to fatten a pig or raise turkeys when a boy is born. It will take a lot more than that. These days, on top of the shameless sale of a human being, all the stops are pulled out for the celebration. Migrants to the US return emboldened by wealth and adhere to the customs, but they do not respect the wise old heads who make the rules. Money talks and they now hold the power.
With labored steps, José Reyes Mendoza carries his 75-year-old frame uphill. He invites his visitors into the kitchen. In a corner, the fire has blackened the roof of boards and asbestos, which shines like sable. His wife stirs a stew in silence but offers a friendly greeting with the shyness of someone who doesn't speak the language of the foreigners. The walls of wood and sheet metal let in heat when the sun intensifies as well as the harsh cold of the mountain. A few wooden boxes serve as furniture. There is junk everywhere, a few chairs that wobble on the floor of flattened earth and the only modern concession is a television set wrapped in plastic which is turned off for the interview.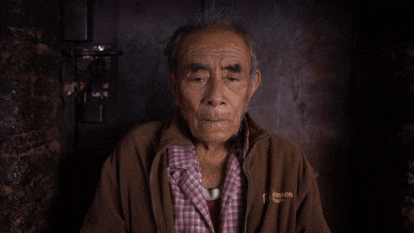 José is an ambassador, or elder, as the men who wield moral authority and seek to maintain respect for ancestral traditions – passed from father to son – in these indigenous communities are called. It is the elders who will ask for the girls who have started menstruating and who mediate in the negotiations between families. Respect is a word that comes up often during the conversation, translated from tuun savi in the local dialect to Spanish by a nephew who went to the city to study. The last time Don José made a request was six years ago. "It was for 10,000 pesos, I didn't see the need to ask for discounts. This was for the milk rights," he says, with the gravitas of The Principals. "There were also some presents for the godparents, a few turkeys. And, of course, the beers, sodas, chili and so on." He recalls that in the old days the deal was struck with aguardiente and mezcal. "It was out of respect." The sums of money being exchanged now are not to José's liking, but if he speaks his mind, the nephew translates, he will be run out of town. "We have to work at bit by bit," he says. The same is true of the mistreatment of women. When complaints of violence are made, he summons the husband and asks why he hits his wife. "Is it that she doesn't know how to cook? Does she not go out to the cornfields? Is she not obedient?" If the husband can give no explanation, he can be sent to a cell for three days.
Don José also states that the abuse does not stem from money, that it has always been present. He adds he is not in favor of paying for women, that nothing in the Bible says that they should be sold. "This comes from our way of thinking. They are not animals or property. Some families no longer do it. If they want to give a young goat or some chickens, that is the decision of the parents, out of respect."
In this village, which is called Vicente Guerrero in honor of the Black indigenous hero of Mexican independence, there are families who refuse to carry on this practice. Domitila Mendoza and her husband have taken the decision to cut the cord on the tradition, which she herself went through. She was sold for 10,000 pesos and will not put her own daughters through the same experience. "It is not right to sell my girls. They are my soul, my blood." She has two sons in the US and a teenager at home, Anaí, who makes a brief appearance. She is not thinking about getting married for now. Her mother sits back in satisfaction.
Domitila has attended training courses, as has her friend Marina Vega Pinzón, who also comes to the house to be interviewed. These courses, run by the organization Yo Quiero Yo Puedo (I Want To I Can), are designed to foster other mentalities that will bring about an amicable end to these customs. But resources are scarce and if they are not able to do a follow-up the advances made drop off quickly, like the boulders rolling down the mountainside in the rains. Then they are left to start picking a path through the debris again.
This organization succeeded in getting some communities to sign an agreement to abolish the sale of women but the following year a different commissioner came to power and did not carry out its implementation. "In one village we achieved an agreement for 200 years," says Benito Mendoza Martínez, one of the instigators of Yo Quiero Yo Puedo. "Normally it is the women who attend these workshops but, once they return home, they find it impossible to make their husbands see reason. The men were asked to come to some of the courses for that reason," he says.
Pinzón didn't want to sell her daughter but her husband, who has lived in the US for 20 years, perhaps with a new family, forced her to do so. "He didn't respect my wishes," she says, sat by the fire. He also wanted the same outcome for their second daughter, but Pinzón stood firm. There is little he can do about it from afar. He is 56. She is not expecting to see him again.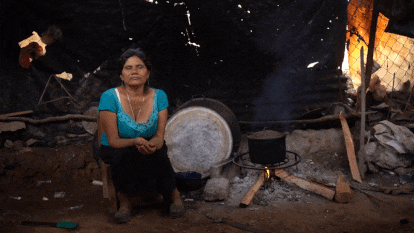 Sometimes it is the strong will of some small heroines that lights the path for those that follow. Carmen, the girl who stood up to her father to be able to continue her studies, always had the support of a teacher in the village of Lomazoyatl, who taught her through 1st to 6th grade. She was a constant source of encouragement but Carmen's father, sexist and violent, only wanted his sons to go to school. "A woman's place is in the home," he would say. And Carmen would retort: "They'll never amount to anything. I am going to be somebody." She left the village at the age of 12 and eventually earned a place at the National Pedagogic University in Mexico City. She went on to get a job and have two children with her boyfriend, a fellow faculty member. When she became pregnant halfway through her studies, her father stopped talking to her for three years. Now, the grandchildren have pacified him. "My older brother, who lives in the US, has been my father in reality," says Carmen. Her mother is also proud. "Keep studying. What do you want, to wake up at 5am every day and knead dough, like me?"
An aunt took Carmen in so that should continue her studies, but others like her encounter very different luck when they too decide to leave their homes and seek another life in the city without any support. What awaits many is prostitution, abuse and, perhaps, the same domestic slavery. There are over 30 brothels in Tlapa, according to the CDHM. And they are in full view, in downtown.
Carmen gives a message of hope: "It was worth it." Her story, like those of others who have made new lives, are the lights that glimmer on a mountain range still very much in the dark.
English version by Rob Train.