MADRID
Police identify mystery body at bottom of Madrid hospital elevator shaft
The victim is a 68-year-old resident of the Vallecas district who left a note behind for his family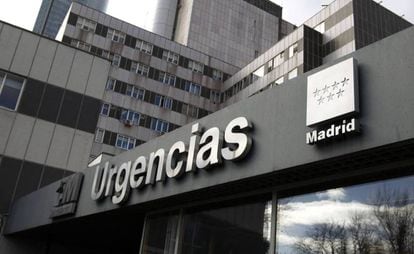 The mystery of the mangled body found at the bottom of an elevator shaft in a Madrid hospital has been solved.
Two weeks after elevator technicians made the grisly discovery, the National Police have identified the victim as a 68-year-old resident of the Spanish capital's Puente de Vallecas district. The man, who was living alone, left a suicide note inside his home. Relatives reported him missing on July 20th after failing to hear from him for days.
The police found a note inside the deceased's home with instructions on what to do with his possessions
The body was found on July 10 by elevator technicians who had been called in because of the bad smell coming from the shaft of elevator 54 inside La Paz hospital. A review of security camera footage showed a man falling inside the shaft from the 12th floor on July 2, at around five in the morning.
Police sources said that the deceased, whose name has not been disclosed, was separated from his wife and living alone. He had worked in the construction sector in the past, which may explain why he knew how an elevator works and how he came to be in possession of a master key to open its doors, said sources familiar with the investigation.
The victim was "very slovenly or scruffily" dressed, and wearing shorts and a checkered shirt. The same sources told EL PAÍS that the man was identified through a reconstruction of his fingerprints, a laborious process that was slowed down by the fact that that body was in an advanced state of decay.
The body was found by elevator technicians who had been called in because of the bad smell
In the meantime, police officers at the precint serving the Fuencarral-El Pardo district were checking missing person records in Madrid and nearby municipalities. On July 20, a family reported a relative missing whose physical description matched that of the mystery victim. The police showed relatives photographs of the body, and the family immediately confirmed his identity.
At this point, the police were able to check the reconstructed fingerprints against databases of Spain's National Identity Document (DNI), and found a match. Before the family stepped forward, data protection laws had prevented the police from running this check.
The police secured a search warrant and entered the deceased's home, where they found a note detailing everything that should be done with his possessions after he was gone. The letter ended with a statement saying that he loved his family. The discovery confirms the police's early hypothesis of a suicide case, based on the time and method of death.
English version by Susana Urra.