SPANISH POLITICS
Socialist executive members resign en masse in bid to push out Sánchez
Move comes after former PM Felipe González says he feels "deceived" over chief's failure to make way for Popular Party government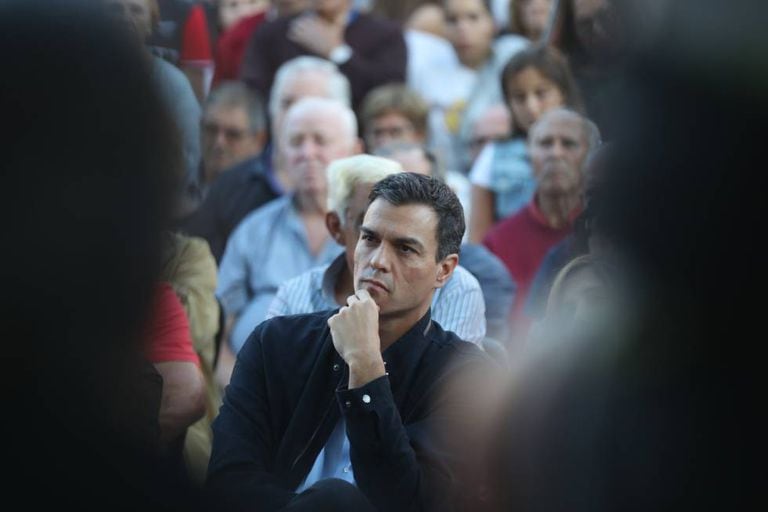 A total of 17 members of the Socialist Party's executive committee resigned from their positions on Wednesday, in a bid to force out the group's general secretary, Pedro Sánchez.
The 17 resignations, combined with three previous vacancies, account for the majority of the governing body, meaning that Sánchez's position at the helm of the group is effectively untenable.
With the Socialists plunged into chaos, a third election is looking more likely than ever
The move aims to prevent a committee meeting scheduled for this weekend to approve Sánchez's plans for an "express" party conference and primary vote on his leadership, to be held on October 23.
The decision by the 17 members to walk out is aimed at dissolving the current executive committee, and taking power away from Sánchez.
The move came after former Socialist prime minister and political heavyweight Felipe González revealed in a radio interview earlier Wednesday that he felt "deceived" by Sánchez, who had apparently promised that the Socialists would abstain at a recent investiture vote.
An abstention would have allowed the conservative Popular Party to retake power, despite falling short of a majority both at the June and December general elections.
Spain has been without a government since December, with no parties able to agree on a coalition deal or even a minority government. The Popular Party won the most seats in Congress at both elections, but failed to find support for acting Prime Minister Mariano Rajoy's investiture.
With the Socialists plunged into chaos, a third general election – provisionally timetabled for Christmas Day – is looking ever more likely.
English version by Simon Hunter.