WEATHER
Spain prepares for subzero temperatures
National weather service warns about first cold snap to hit peninsula in three years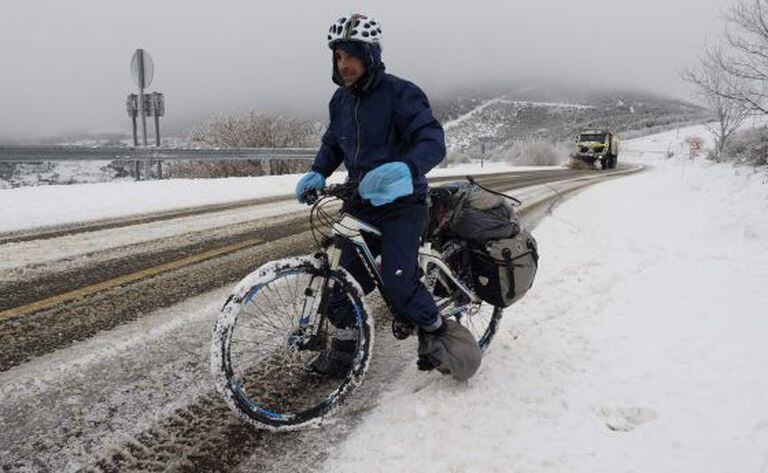 With much of the country still reeling from a receding storm that left two people dead, Spaniards are preparing for their first intense cold snap in three years.
Temperatures are forecast to drop across the country on Wednesday and remain around 5ºC below average until Tuesday of next week. The chill will also bring snowfall at altitudes close to sea level.
National weather service AEMET has issued an alert for the entire peninsula, with only the Canary Islands spared.
The chill will see snowfall at altitudes close to sea level
Thermometers are expected to register -10ºC in mountain areas and -5ºC in many parts of eastern and northern Spain. Ávila, Cuenca, Huesca, Soria and Teruel are bracing for lows of -7ºC or -8ºC. Forecasters said Saturday and Sunday would be the coldest days.
Even the Balearic Islands, in the Mediterranean, could see snowfall at altitudes of 200 meters above sea level, while the coast of Barcelona is expected to receive around two centimeters of snow.
Strong winds continuing to blast across the north and east of the peninsula, as well as the Balearics, will increase the chilly feeling, the weather service warned.
Meanwhile, Spain continues to be affected by rain, wind and snow brought in by a low pressure system that moved over the peninsula last week. Forty-five provinces remain on alert for conditions that include 30 centimeters of snowfall and 40 liters per square meter of rain in 12 hours, 100km/h winds, four-meter waves, and increased risk of avalanches.
One of the two victims of the adverse conditions was drowned when an overflowing river carried his car away in Navarre, while the other, a cross-country skier, was buried in an avalanche in the Pyrenees ski resort of Candanchú.
The last time a similar pattern was recorded in Spain was in February 2012, according to the weather agency. The winter of 1980-81 was the coldest on record in the last 40 years, with four cold spells that lasted a total of 31 days.
Adheres to