Podemos to define its leadership structure by November 15
New Spanish party to launch two-month citizen assembly to decide its form and elect leaders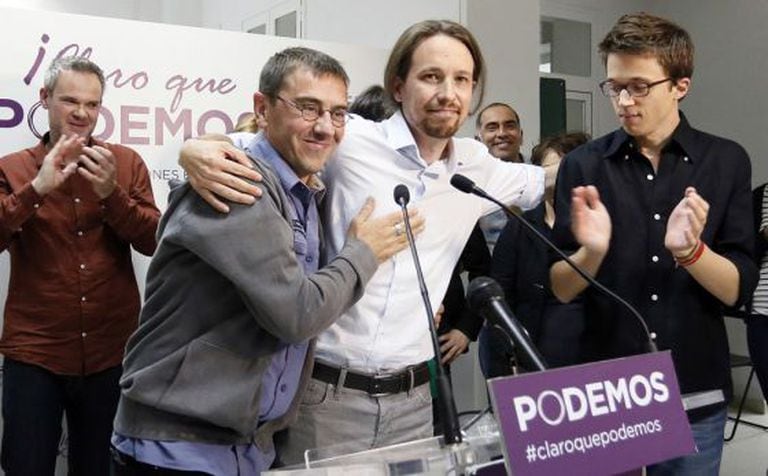 Podemos, the new party that could soon become the third most-voted force in Spain according to polling data, will define its leadership structure by November 15.
The grassroots party, which was the surprise success at the European elections in May, has set September 15 as the date it will open a citizen assembly to decide how Podemos will be run and who will run it.
Until now, Podemos (which means "we can") has been headed by Pablo Iglesias, a political science lecturer with a strong media presence whose message about wresting power away from the mainstream parties has struck a chord with thousands of disaffected citizens.
After securing over a million votes in May and five seats in the European Parliament, Podemos is now aiming squarely for government positions in Spain, where it is promising to give power back to the people and eliminate vested interests. Many critics have defined Podemos as a populist choice feeding off widespread disappointment with the way the country has been run throughout the economic crisis.
Yet voting intention figures for Podemos are on the rise, with the latest poll by the Center for Sociological Studies placing it third after the Popular Party and the Socialist Party, and ahead of smaller but veteran groups such as the United Left. Local and regional elections are scheduled for May 2015.
The calendar of events that will define the citizen assembly is now available on the Podemos website. For two months, drafts detailing the party's code of ethics, political principles and organization chart will be put to the vote; two meetings will be held, and representatives elected. The results will be published on November 15.
Participation is open to anyone who registers at podemos.info. On Wednesday there were over 108,000 registered members.