politics
Aznar complains at being left out of PP's European election campaign
Ex-PM says he "would have liked to have taken part in a rally" with party candidate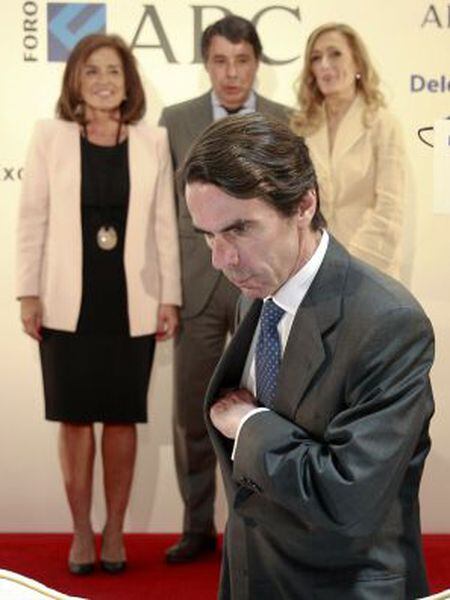 Former Popular Party (PP) Prime Minister José María Aznar on Monday expressed his unhappiness at not being included in the party's campaign plans ahead of the European elections, which will be held on May 25.
Speaking before a conference held by his wife, Madrid Mayor Ana Botella, the ex-PM said: "I have not had any news from the Popular Party, and at this stage I can't change anything." Aznar, who was in power from 1996 to 2004, is still the honorary president of the PP.
He went on to specifically mention the party's candidate for the elections, Miguel Arias Cañete. "I would have liked to […] have taken part in a rally with Cañete, because he is a good friend and a great person," he said. "But now it's time to move on to something else."
For his part, Cañete said recently that Aznar was a "great friend," with whom he maintains an "optimal relationship." But he added that he is not responsible for organizing the campaign events.
The former prime minister remains a powerful influence within the PP, and groomed current PM Mariano Rajoy as his successor. He has, however, proved to be a dividing influence in Spanish politics over recent years, often openly criticizing government policy and hinting at a possible return to the political scene. Earlier this year he snubbed the PP by failing to attend the party's national conference.
There was one voice of support on Monday for Aznar, however. Former Madrid premier Esperanza Aguirre – who is often critical of the actions of her party's national leadership – said the regional branch of the PP, which she heads, would "count on Mr Aznar for anything it wants." She added that he was a key figure "if we really want to recover votes for the Popular Party."