BUSINESS
Telefónica's earnings declined 17 percent last year
Revenues dropped 8.5 percent due to currency factors Telecoms giant reduced its debt by 5.878 billion euros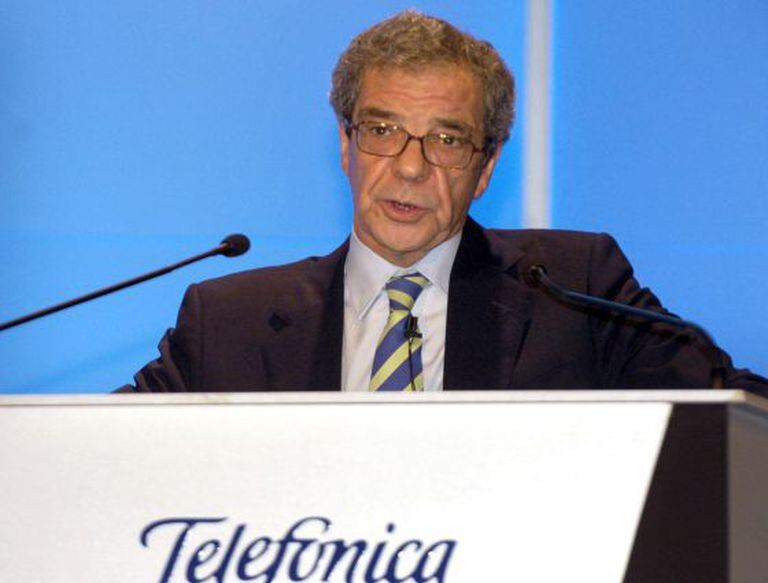 Telefónica posted a net profit last year of 4.593 billion euros, up 16.9 percent from the previous year when it took a charge of 2.536 billion euros. The result was below the 5.403 billion euros Telefónica earned in 2011 and far off its record of 10.167 billion in 2010.
Operating revenues fell 8.5 percent to 57.061 billion euros as a result of exchange-rate factors and the impact of hyperinflation in Venezuela, which shaved 7.5 percentage points off annual growth in sales.
The main motors of growth were Latin America and mobile data, which offset pressure on revenues in Europe. Gross operating income in the form of OIBDA declined 10.1 percent to 19.077 billion euros.
Despite the impact of exchange rates, Latin America accounted for 51 percent of total revenues last year, 2.2 points more than in 2012, while Europe's contribution declined 1.1 points to 47 percent. Telefónica España's contribution fell 1.3 points to 23 percent. However, the currency factors caused a fall of 4.3 percent in Latin America revenues and a 20.3-percent drop in operating income.
Telefónica España's revenues fell 13.6 percent to 12.959 billion euros, while OIBDA dropped 7 percent to 6.340 billion. The Spanish division had 41.7 million clients at the end of the year. Worldwide, Telefónica had 323.1 million clients at the end of 2013, up 2 percent from a year earlier
Net financial debt narrowed by 5.878 billion to 45.381 billion. Including the sale of Czech and Irish units after the end of 2013, net debt stood at 42.325 billion euros.
Telefónica said it would maintain its current dividend policy, paying a scrip dividend worth 0.35 euros in the fourth quarter of this year and a cash dividend of 0.40 euros a share in the first quarter of 2015.