This week's movie releases
Steve Coogan helps Judi Dench search for the son she gave up 50 years before in Philomena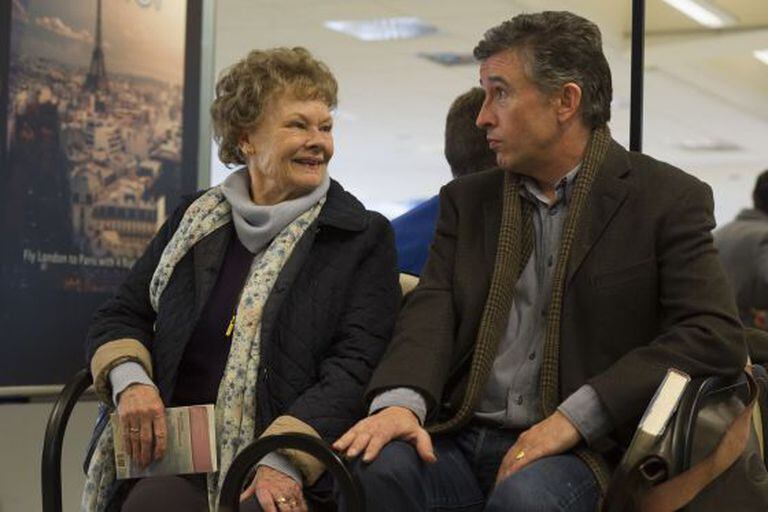 Stolen baby cases originating from the Franco era have been hitting headlines in EL PAÍS for several years now. But, of course, the phenomenon is not just a Spanish one. Starring comedian Steve Coogan and Judi Dench, Philomena is the true story of BBC reporter Martin Sixsmith's attempt to help Irishwoman Philomena Lee (Dench) locate the son she was forced to give up for adoption back in the early 1950s.
After being sent away to live in a convent when she became pregnant out of wedlock, Philomena signed a contract agreeing not to look into his whereabouts, but over 50 years on, now living in London with a family of her own, she decides to travel to the United States to seek him out. British director Stephen Frears (The Queen) calls the shots.
In thriller Paranoia Liam Hemsworth plays an ambitious young tech firm employee whose expenses slip-up finds him blackmailed by nefarious boss Gary Oldman into infiltrating a rival firm headed by Harrison Ford. He quickly finds himself out of his depth, caught between two old rivals, with the FBI breathing down his neck and his own and his family's lives at risk. With Amber Heard, Embeth Davidtz and Richard Dreyfuss, as Hemsworth's dad.
An eye-opening look into film financing, documentary Seduced and Abandoned charts director James Toback and actor Alec Baldwin's attempts to find backing for a non-existent movie — an Iraq-set update of Last Tango in Paris, no less. Following them on their quest for cash at the 2012 Cannes Film Festival, it also features appearances from big names such as Martin Scorsese, Roman Polanski, Francis Ford Coppola and Bernardo Bertolucci, who share some of their movie industry war stories.
Relative disorder
The already strained relations in one German middle-class family come to a head in director Hans-Christian Schmid's Home for the Weekend. As the parents and their two grown-up sons gather for a get-together, the clinically depressed mother announces she is coming off her medication after 30 years, bringing much pent-up turmoil to the surface.
In French comedy Paris à tout prix, directed by and starring Reem Kherici, a young fashionista of Moroccan origin suddenly finds herself deported back to her homeland from the French capital when a routine police check reveals her residency permit has run out. Back stuck with her family, she will do anything to get back.