REFORMS
Minister opts to soften blows for pensioners, guaranteeing annual hike
Changes involving life expectancy will not come into play until 2019, according to government's latest proposal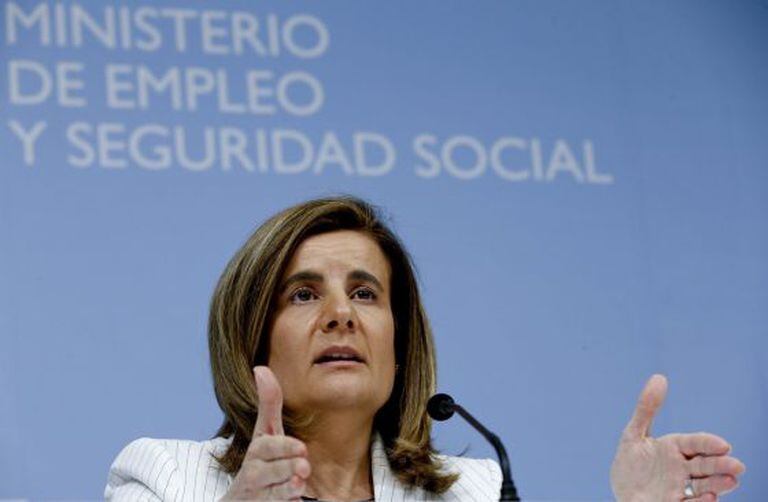 The Spanish government on Monday presented a gentler version of what experts had recommended to ensure the sustainability of the state pension system, which would have most likely reduced the entitlements of future retirees.
The proposal made by Labor Minister Fátima Báñez to unions and employers groups involves a floor and a ceiling for annual revaluations of pension entitlement. The minimum yearly increase would be 0.25 percent, and the maximum would be the annual inflation rate plus 0.25 percentage points in order to reflect the outlays and revenues of the pension system.
Báñez also proposed that the sustainability factors used in calculating pensions, which take into account changes in life expectancy, be introduced in 2019. The panel of experts recommended that the sustainability factor be introduced as soon as possible, preferably in 2014.
The sustainability factor had already been included in the reforms to the state pension system introduced in 2011 under Socialist Prime Minister José Luis Rodríguez Zapatero, which include a gradual increase in the official retirement age from 65 to 67 by 2027. However, the reform left the definition of the sustainability factor for later.
The panel of experts concluded that revaluations of pensions needed to be decoupled from inflation and linked instead to the state of the economic cycle, and for the amount of pension received to be linked to life expectancy.
The government believes the economy is on track to emerge from recession this year. A further radical reform of the pension system could have sparked further social unrest and another general strike in Spain, and possibly cost it votes.