LATIN AMERICA
Maduro sets out stall against corruption in Venezuela
President calls for major debate as well as special government powers to deal with blight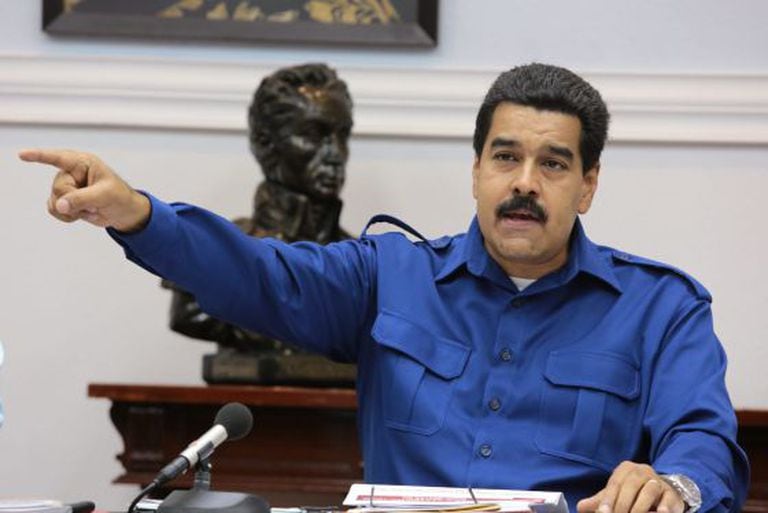 For the first time since he took the oath of office following the death of Hugo Chávez, Venezuelan President Nicolás Maduro was able to impose a personal initiative on the national agenda. The ruler has promised to wage a ruthless campaign against administrative corruption, and the nation has taken him up on his word with a series of debates in the media and social networks. Maduro has suggested reforms to increase prison terms for corruption cases, and asked the National Assembly for special powers to legislate on these issues.
This last request will be particularly complex. The pro-Chávez forces do not have the three-fifths of the votes which are necessary in the single-chamber parliament to let the government act as a lawmaker. In fact, it is just one vote short, since Maduro and his allies hold 98 seats, while the opposition has 67. Opposition leader Henrique Capriles joked that "only through corruption could officialism obtain the necessary votes to approve [the law]."
In a recent opinion survey by a firm called Datanálisis, using July data, Maduro's announcement ranked second on the list of Venezuelans' greatest concerns, partly due to the president's systematic campaigning. In July Maduro created a program called Efficiency or Nothing, raising his anticorruption plan to the category of "great mission," which in the Chávez lexicon means a matter of utmost importance to the state.
Officials arrested
Maduro's young administration — he took office in April following Chávez's death from cancer — can already boast about a few notches on its pistol: five civil servants have been arrested in connection with the embezzlement of 84 million dollars (around 65 million euros) from the Chinese-Venezuelan Fund; and the former governor of the state of Guárico, Luis Gallardo, was detained on charges of theft and misappropriation of funds, as was the former president of the state iron company Ferrominera, Radwan Sabbagh.
Luis Vicente León, president of Datanálisis, believes that Maduro is taking on a risk by targeting corruption and crime. It is his way of taking the Bolivarian revolution further, but if it produces no visible changes, then the president could be seen as the man in charge of a great failure.
Expectations are running high. The Sunday editions of El Nacional and El Universal, two of the country's largest dailies, devoted their main interviews to assessments of the impact of Maduro's proposal. Many observers are puzzled by his move. Chávez never dared run the risk of crusading in favor of honesty in the handling of public money, perhaps because he was aware of its high political cost.
Venezuela ranks 165th out of 174 on the corruption list published by Transparency International. In fact, each year the country fares worse. Specialists believe that Chávez's brand of socialism, filled with endless controls, encourages negotiations outside the law.