ARTS
Young Turks take over Arco
Turkey is guest country at crisis-stunted 32nd edition of contemporary art fair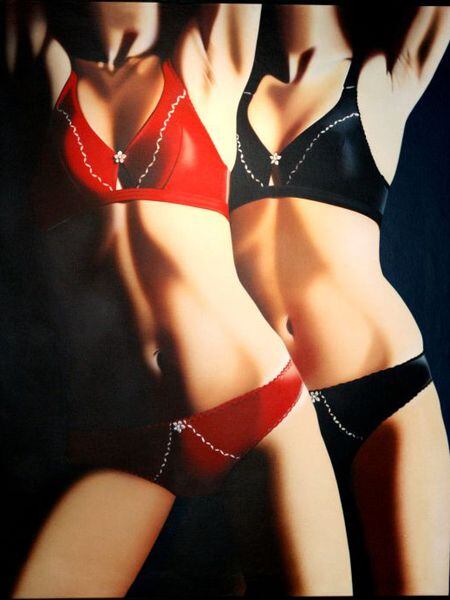 The contrast is pitiful to behold. While Spain's once radiant art scene is losing its sheen due to the crisis, Turkey's is experiencing a meteoric rise. You can see it at art centers, museums, galleries and most particularly at the Istanbul Biennale, now in its 13th year.
Turkey's contemporary art scene, with a short and until recently rather irrelevant history, is spearheaded by young figures whose work is just now becoming part of the world's great collections.
As the guest country at this year's Arco, Spain's premier contemporary art fair, Turkey will try to show a face that goes beyond the clichés, beginning with the view of Istanbul as a meeting point between East and West, a notion that many Turks reject or at the very least play down. Vasif Kortun, curator of the section Focus Turquía, is one of them.
"It would be more accurate to say that Istanbul is located on a strait called the Bosphorus," he says. "Turkish artists are bored with that eternal duality or dichotomy: East-West, Europe-Middle East, and also the notion of the Ottoman legacy as the nemesis of Christian Europe. These are matters they would rather leave to one side."
Turkey is culturally very diverse, so one cannot talk about traits that make its current art homogenous. In general terms, one might say that until a few years ago it was a more narrative sort of art, focusing on representation. Like their counterparts in other countries, many of the younger artists have studied and lived abroad.
"There is no defined criteria," says Kortun, who selected Turkey's participating art galleries. "The center of Turkey's contemporary art scene is in Istanbul, and the 10 selected galleries are from there. They are not just bringing Turkish artists, but also artists from other nations who work and live in our country: we want to give a chance to new generations of creators."
A thousand down
Running February 13 to 17, the 32nd Arco International Contemporary Art Fair will be open to the general public from Friday February 15.

This year, 201 galleries from 27 different countries will be taking part, showing works by 2,000 artists - 14 galleries and nearly a 1,000 artists fewer than in 2012.

New features for 2013 include an online art store; Arco bloggers - an online and offline meeting spot for art bloggers; and BiDi barcodes, which allow visitors to access information on the most prominent artists.

The special sections include Focus Latinoamérica , which presents 21 projects from 21 galleries chosen by five curators from the region.

Once again, the Opening section provides a space for new galleries, though this year it will not just be limited to European ones. Manuel Segade and Verónica Roberts have selected 25 galleries from around the globe open for under seven years.

The most expensive work on display is sculptor Eduardo Chillida's Lo profundo es el aire (1995), valued at over two million euros.
A writer and visual arts instructor, Kortun was one of the driving forces behind this Turkish miracle. "I have been to Arco nearly every year since 1988 and I remember being the only Turk going to the fair on the Istanbul-Madrid flights. Since 2000 there are growing numbers of collectors, gallery owners and people from the art world who go to Arco -- the plane is nearly full of them. "
On a recent trip for journalists to Istanbul, organized by Turkish authorities and Arco, some signs of this rise of contemporary art were on display in the city. Its main headquarters are the Museum of Modern Art of Istanbul, sitting by the shore of the imposing Bosphorus; the site of the Istanbul Biennale and the SALT visual arts centers. All of these institutions are housed in restored historical buildings. The SALT centers, which focus on design and the visual arts, are based on a particular philosophy: in principle, a museum imposes what is art and what is not. But the latest trend in culture appears to be the opposite: places where directions do not trickle down from the top (or do not seem to, at least), where all the arts are cross-disciplinary and where questions and reactions are sought and created.
Haldun Dostoglu is a friendly, quiet man who founded Nev, one of the 10 Turkish galleries at Arco. An architect by trade, he is also one of the pioneers of the Turkish art scene. In 1969 he was part of the leftwing student protests and in 1984, following the first free elections in his country, he decided to open this gallery, first in Ankara and three years later in Istanbul.
"The state deregulated the economy and a lot of entrepreneurs emerged," he recalls. "In the 1980s there were no museums, no galleries. A friend and I decided to open a gallery and we convinced our friends to buy our art. By the 1990s there was more money, but you could count the collectors on the fingers of one hand. Change came about in 2000. The Islamists in government realized that in order to join Europe you had to go through culture. They donated historical abandoned buildings for museums and cultural activities, and this livened up art in all senses. If there were 20 galleries in the entire country in the 1980s, there are over 100 now, and most are run by women."
Adheres to