TERRORISM
"Lone wolf" terrorist alleged to have planned attacks held in custody
Police claim to have foiled assassination attempt against Arab official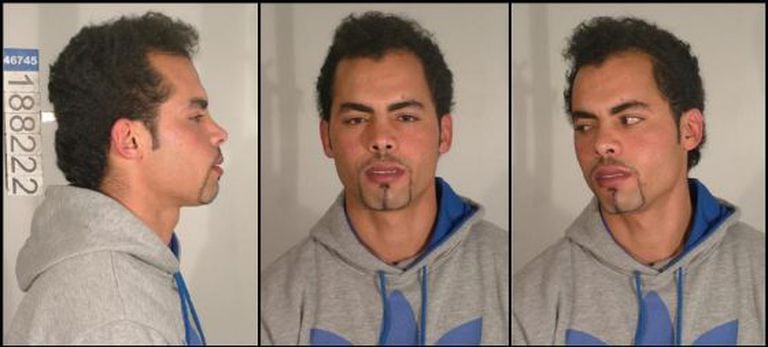 A High Court judge on Monday decided to hold a 22-year-old suspected Islamist in preventive custody after he was arrested on suspicion of planning to assassinate a high-ranking Arab official in Spain.
Mohamed Echaabi was arrested Thursday in Valencia after police, who were trailing him, discovered he was allegedly planning other attacks in Spain and that he belonged to an Al Qaeda terrorist organization. Authorities have dubbed him "a lone wolf" because they say he acted alone when planning attacks on behalf of the terrorist network.
But Judge Javier Gómez Bermúdez said there is still not enough evidence to open a formal inquiry into Echaabi's intentions because police may have jumped the gun and arrested him as a precautionary measure.
Echaabi, who was born in El Kelaa des Sraghna, Morocco, traveled to Cairo in January 2011 in an attempt to enter Gaza and try to disrupt Israeli interests, according to a cooperating witness who is being protected by the Spanish government. He returned to Spain in February last year after failing to gain entry.
On April 5, 2012, Echaabi was arrested at the border crossing at Tangier when he tried to enter Morocco, where he was planning another attack, police said. Last August, he returned to Spain and was living with two couples in a modest home in Valencia. His roommates allegedly had no idea about his terrorist activities. Echaabi worked collecting scrap metal.
Authorities said Echaabi had the same profile as Mohamed Merah, a French Algerian who shot dead seven people last year, including three children, in a Jewish school in Toulouse.
Police consider Echaabi "a lone wolf, recruited by terrorist networks and self-radicalized via the internet," much like the 23-year-old Merah, a police statement said.
Evading detection
Lone wolves are authorized by Al Qaeda to act on their own to carry out jihadist activities and mix in with Westerners. Ayman al-Zawahiri, who took over Al Qaeda after Osama Bin Laden was killed by US forces in 2011, has allowed these lone wolves to shave off their beards, drink alcohol, smoke and eat pork so that they won't be easily detected.
High Court Judge Javier Gómez Bermúdez decided to order Echaabi held in preventive custody until he can determine whether to open an official investigation.
"Up until now it cannot be determined if there are enough relevant factors for an investigation because the police acted prematurely since they believed there was a critical situation at hand," the judge wrote.