Borja Thyssen's case against mother shelved by court
Baron's son disputed ownership of two paintings with museum heiress Carmen Cervera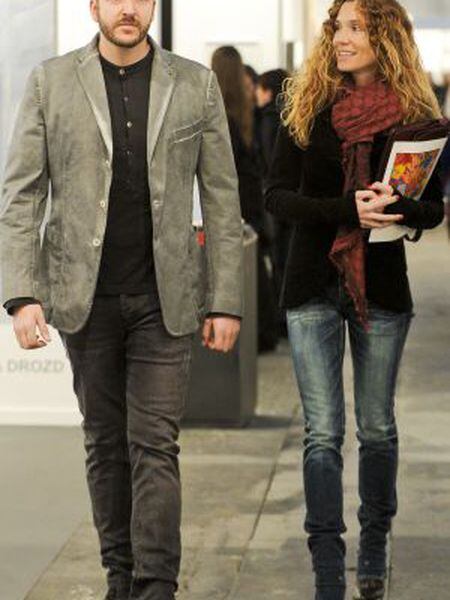 A Madrid provincial court has shelved a lawsuit brought by Borja Thyssen-Bornemisza against his mother, Carmen Cervera, for the alleged appropriation of two paintings that he claims belong to him. Cervera — the baroness philanthropist, to whom the priceless Carmen Thyssen-Bornemisza art collection belongs — was accused by her son of having taken The baptism of Christ, attributed to Corrado Giaquinto, and a Goya painting, A Woman and two Children by a Fountain.
Borja Thyssen maintains that the two works were left to him in the will of his father, Baron Heinrich von Thyssen-Bornemisza. He even turned up at the Thyssen museum in Madrid, accompanied by a notary, in an attempt to reclaim the works. He left empty handed. Cervera's son says that he intends to keep the Goya work, but "if it was necessary to do so in the interests of my family, I would sell it without a doubt."
The reality of the situation is that Borja Thyssen wants money, while the baroness is determined to keep her collection intact. The breakdown in the relationship between mother and son — which stems from disagreements between Cervera and her son's wife, Blanca Cuesta — reached new lows in January 2011, when Borja took his mother to court accusing her of unlawful appropriation. It is this suit that the Madrid court has just shelved, on the basis that the conflict is purely economic, and that under Spanish law, lawsuits cannot be brought between children and parents in cases of unlawful appropriation.
The baroness has always argued that the paintings belong to the Thyssen collection. She says that they cannot be the property of her son, given that not only have the paintings never been in his possession, but also no donation or cession contracts have ever existed in his favor.
Borja Thyssen can still opt for a civil suit, but without any documentation to back up his claim, such an action is very unlikely to prosper.