Unprecedented
In our current crisis, individual isolation saves lives. But, between countries, isolation will make the costs – both human and economic – much higher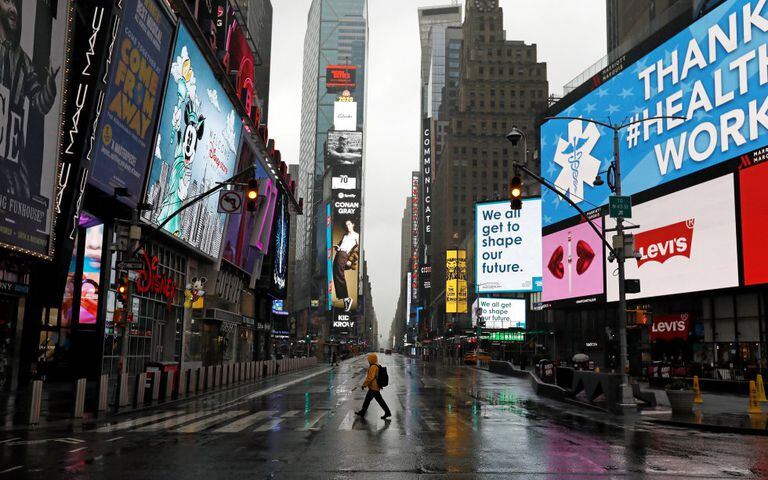 "It took the world three months to reach 100,000 confirmed cases of infection. The next 100,000 happened in just 12 days. The third took four days. The fourth, just one and a half." Those were the words of Tedros Adhanom Ghebreyesus, the director general of the World Health Organization, in his recent warning to a group of world leaders.
In the days following this meeting, the United States Congress managed to overcome its now customary inaction and approved the largest economic stimulus package in history. More than $2 trillion will go to individuals, state and local governments, and private companies to alleviate the economic devastation caused by the extreme measures that will be necessary to combat the pandemic. How much is $2 trillion? Antony Bugg-Levine, the CEO of NFF, a financial NGO, explains it this way: If you add a dollar bill every second for 24 hours a day, seven days a week, then in approximately two weeks you will have a million dollars. Reaching $1 billion will take 40 years and reaching $2 trillion would take 80,000 years.
The magnitude of this economic initiative is astonishing. But even more surprising is that this unprecedented avalanche of cash won't be enough to save the US economy from a recession. Most experts are still anticipating a deep economic downturn in the US this year. This recession will cause record layoffs, corporate bankruptcies, as well as massive evictions for both private homes and commercial properties when residents and businesses can't make rent or mortgage payments.
Why are the experts so pessimistic? In large part because of the inevitable lags and problems in distributing the stimulus money, an effort that will, of course, be compounded by the continuing human catastrophe caused by the spreading virus. As long as there is no vaccine or treatment for COVID-19, the economy will remain weak. In addition, for many of the most needy, financial relief may come too late. The fear is that a large number of small- and medium-sized companies will be forced out of business before financial aid arrives.
Meanwhile, the consumers who would have kept those businesses running are now lining up to collect unemployment insurance. To get an idea of the magnitude and speed of the crisis it is worth noting that three weeks ago, 200,000 workers applied for these benefits in the US. Last week the number was 3,300,000, or 16 times more than the week before. By comparison, the previous record had been in 1982 when 650,000 workers applied for unemployment insurance.
The American economy is not the only one that's in trouble. China, for example, is experiencing the second most severe economic contraction since the 1970s. Its economy is highly dependent on its exports to the rest of the world, and that demand has fallen dramatically. A large number of countries are already, or will soon be, facing unprecedented economic crises. Emerging markets, which were already going through difficult economic times before Covid-19 made its appearance, are now facing even tougher challenges.
The fight against the coronavirus is going to be enormously expensive and will produce unprecedented increases in public spending and debt levels. This impact will be even worse in countries with large populations, precarious economies, and weak healthcare systems, which means that nations such as India, Nigeria, Pakistan, Brazil, South Africa, Bangladesh and Mexico can expect to be particularly hard hit.
This is why a pandemic that requires action at the local level – such as "stay home" orders and "social distancing" – also calls for urgent international coordination. Countries must coordinate their financial, monetary and trade policies. They should also eliminate barriers to the transfer of medicines, medical materials and hospital equipment, among others.
In other words, the world must strive to act locally at the smallest possible scale and multilaterally at the most global level possible.
We know we can do it because the world has done it before. In the midst of the Great Recession from 2007 to 2009, the Group of Twenty (G20) took a leading role. Founded in 1999, it had had little relevance until then. Its rotating leader at the time, British Prime Minister Gordon Brown, and other members decided to make the G20 the coordinating power of the global recovery. And even though mistakes were certainly made in their response to the financial crisis, G20 coordination made the damage much less severe.
In our current crisis, individual isolation saves lives. But, between countries, isolation will make the costs – both human and economic – much higher.
We should remember that in this unprecedented pandemic there are still some historical precedents that we can follow.
Let's continue on Twitter @moisesnaim