SPANISH CINEMA
'El olivo,' 'Julieta' and 'La novia' pre-selected for 2017 Oscars
The film that will represent Spain, chosen from these three finalists, will be announced on September 7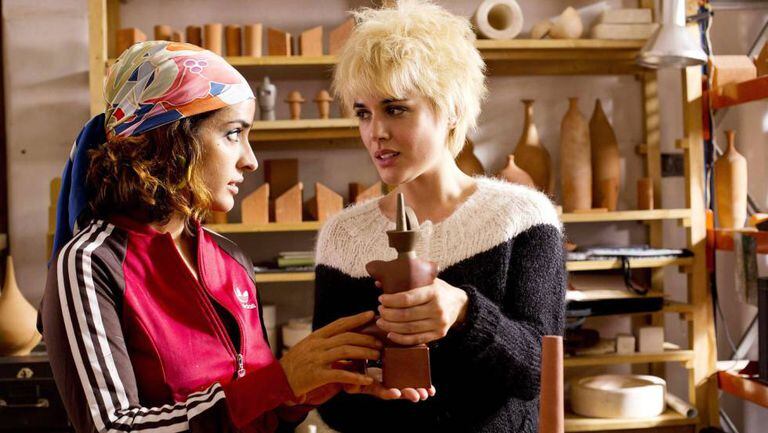 El olivo, directed by Icíar Bollaín, Julieta, from Pedro Almodóvar, and La novia helmed by Paula Ortiz, are the three movies that the Film Academy of Spain has pre-selected to represent Spain in competition for the 2017 Oscar category of Best Foreign Language Film, as announced by Yvonne Blake, costume designer and interim president of the Academy. The final candidate to compete in the 89th Oscars will be chosen from these three and announced on September 7.
Sign up for our newsletter
EL PAÍS English Edition has launched a weekly newsletter. Sign up today to receive a selection of our best stories in your inbox every Saturday morning. For full details about how to subscribe, click here
The field was narrowed down from the 42 feature films that premiered between September 1, 2015 and September 20, 2016 in Spain. The second round of voting will start on August 23 and end on September 6. The timeline for this year has been pushed up almost a month in hopes of giving the chosen film as much promotion time as other countries give their movies, according to Blake, since until now Spain has frequently been "the last country to announce" its selection.
In El olivo, Icíar Bollaín's seventh feature film, the Madrid-born director explores the national economic crisis by following a girl's journey to recover a thousand-year-old tree, and through the narrative Bollaín is also able to delve into the mentality of the Spanish people.
La novia, a drama directed by Paula Ortiz and starring Inma Cuesta, is a loose adaptation of Federico García Lorca's play Blood Wedding, following a love triangle and the consequences that follow when the bride and her lover run away on her wedding day.
Finally, Julieta, Pedro Almodóvar's latest work, is a drama starring Adriana Ugarte, Emma Suárez and Dario Grandinetti. In his 20th cinematographic work, the director returns to his characteristic complex feminine universe with a movie based on stories by Alice Munro, telling the story of an estranged mother-daughter pair through a lifetime of flashbacks.
 English version by Allison Light.