INVESTITURE DEBATE
Socialist Pedro Sánchez loses first investiture vote
Second poll, at which prime ministerial candidate will need a simple majority, to be held Friday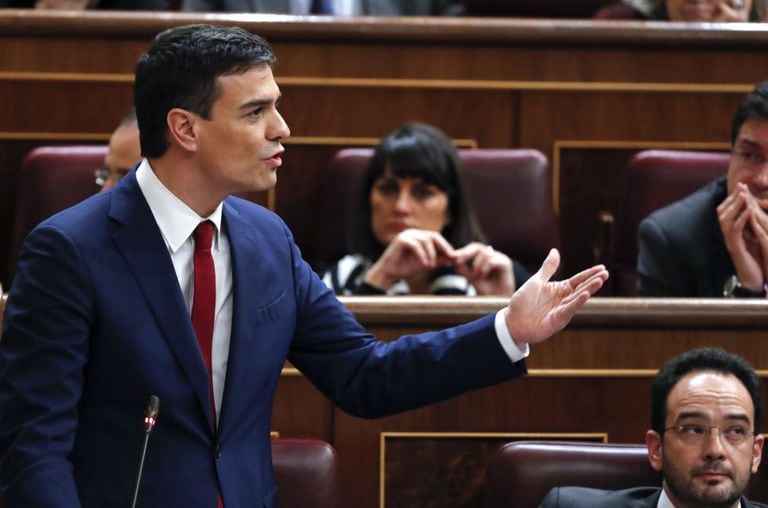 After a day of debate in Spain's lower house, Socialist Party (PSOE) chief Pedro Sánchez was unsuccesful on Wednesday night in his bid to be voted in as the country's next prime minister.
In the wake of inconclusive general elections, held on December 20, Sánchez needed the support of other parties if he were to win the vote. But in the end, from a total of 350 seats, he only counted on 90 from his own group and 40 from emerging center-right group Ciudadanos, with whom the PSOE signed a policy agreement last week paving the way for tonight's bid to form a minority government. There were 219 votes against and one abstention.
Sánchez needed 176 votes for an absolute majority.
At the start of the investiture process, Sánchez laid out his plans for a potential government during a 90-minute speech in Congress on Tuesday evening, during which he called on opposition groups such as left-wing anti-austerity group Podemos to at least abstain in the vote to make way for a "government of change."
But during Wednesday's day of debate, during which all parties were able to respond to Sánchez's proposals, the Socialist chief was roundly attacked and derided by the incumbent Popular Party, led by acting Prime Minister Mariano Rajoy, as well as by Podemos leader Pablo Iglesias.
A second vote will now be held on Friday night, at which Sánchez will just need more yes votes than no to be successful. If Sánchez fails to win that vote, another two-month period will begin during which the parties can seek a new agreement to form a government. If that fails, Spain will be forced to hold fresh elections later in the year, most likely in June.
English version by Simon Hunter.