LATIN AMERICA
United States removes Cuba from state sponsors of terrorism list
Washington announcement marks further step toward reopening of embassies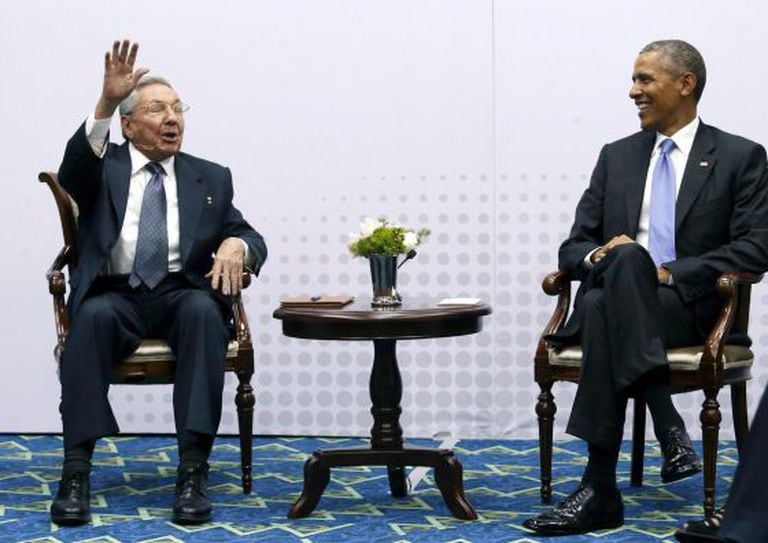 The United States on Friday officially took Cuba off its list of state sponsors of terrorism, marking a key step in the process to normalize diplomatic relations between the two countries initiated last December after a 50-year freeze.
US Secretary of State John Kerry decided to remove the Caribbean nation after concluding that the country had done nothing to support terrorism within the last six months and had given guarantees that it would not support international acts of terrorism in the future, according to a statement by State Department spokesman Jeff Rathke.
One of the arguments used to maintain Cuba on the list was that it harbored ETA members
Cuba was first included on the blacklist under the Reagan administration in 1982 for its support for insurgent groups in Latin America.
One of the arguments the State Department has used in the past to maintain the island on the list was that it harbored members of Basque terrorist group ETA, Revolutionary Armed Forces of Colombia (FARC) rebels, and fugitives from US justice
US President Barack Obama first asked Kerry to review Cuba's position as a state sponsor of terrorism back in December 2014. On April 8, Kerry recommended that Cuba be removed from the list and on April 14, three days after his face-to-face meeting with Cuban leader Raúl Castro in Panama, Obama sent Congress a report laying out his reasons for doing so. With the 45-day period to contest the move now passed, the decision has come into force.
The next step in the normalization process between the two countries, which broke diplomatic relations in 1961 following the revolution that brought Raúl Castro's brother Fidel to power, is likely to be the reopening of embassies, which Havana had conditioned upon Cuba's removal from the terrorism blacklist.