Prisoners of their own device
The craze for live-action escape games is taking hold around Spain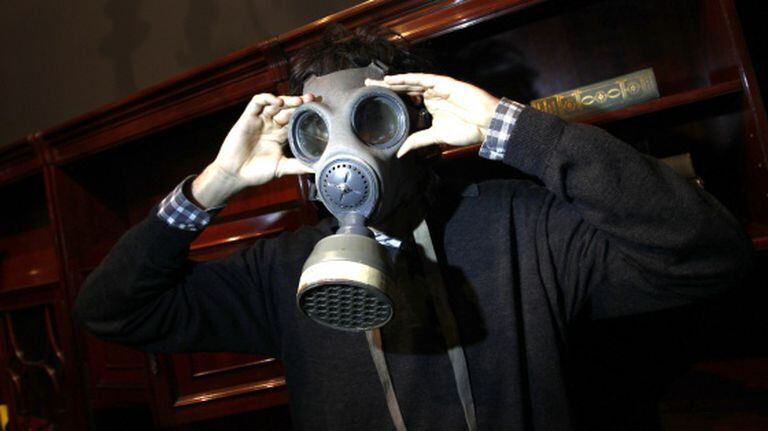 It's like being inside a movie or a video game, except that it's real. You and a team of friends – between two and six people – are locked inside a room and given 60 minutes to escape.
The how is up to you: no instructions are provided, so inventiveness becomes essential. Players comb the room in search of clues that will help them find keys or lock combinations that will in turn open closets and doors. Success depends on the team's ability to solve a series of riddles that are linked together in a mesh of cause and effect.
That means only the quickest, best-organized groups will manage to escape in time. Not everyone does.
"It's a good exercise for the mind," says Adolfo Gatell, owner of The X-Door, an escape game now available inside an apartment on Madrid's Gran Vía.
Alessandro Sansa, The Exit Game
"Groups of friends learn how to complement each other in here. Besides, it's really nice to see entire families working together towards a common goal. We've even had groups that brought four generations together," he adds.
There is also demand from companies interested in the games' team-building potential. "A head of human resources might watch the game and identify roles for each of the employees: the natural-born leader, the collaborator, the good second-in-command..." notes Gatell.
For now, The X-Door only offers one game room, but there are plans for a second decorated to look like a prison.
And it is not the only live-action escape game in Spain. The capital offers at least two others, ParaPark and The Exit Game, and more are opening up in Barcelona and Valencia, following a global trend. Prices in Madrid range from €50 to €75 for a group.
The original idea for ParaPark comes from Hungary, where Attila Gyurkovics devised the game after reading Flow: The Psychology of Optimal Experience, by psychologist Mihaly Csikszentmihalyi, who argues that a state of complete concentration in an activity provides a strong sense of wellbeing. That is when we "flow."
The idea of focused attention, which is not unlike the idea behind meditation, served as the inspiration for these real-life escape games, which began in Budapest in 2011. When it reported on the phenomenon, The Guardian headlined its article "Claustrophilia," after one of the city's most popular escape games.
"We first tried ParaPark in Barcelona and we liked it so much that we traveled to Budapest to try it," says Juan Pablo Alberca, one of the heads of ParaPark Madrid. "They have around 30 rooms there."
The Madrid branch opened over a year ago and offers two games: Experiment No.5, a beginner-level game with a plot that features Russian scientists, canine robots and Laika the astronaut dog; and The Ninth Passage, an advanced-level option.
Adolfo Gatell, The X-Door
"We'd been open for a while and were starting to worry that we were not seeing more rooms in Madrid. It seemed like it wasn't taking hold here, like it had in Barcelona," recalls Alberca. "To us it's great to see more games being offered in the city and a fan base developing."
"In order to get people in Madrid hooked you need to offer good stories," says Alessandro Sansa, owner of The Exit Game, which opened around a month ago and offers three games in four rooms: The Art Dealer, set in a 1930s architect's studio; Cold War/Double Agent, which has a 1970s-style atmosphere and a plot about a nuclear threat; and The Laboratory, a modern-day story that revolves around an exam and a rather odd teacher.
Sansa boasts about having the toughest games, which he designs himself. "The fastest people to get out of my games took 58 minutes," he says. "I want to create a real challenge for users."
The idea is to change the stories periodically, with the first update planned for 2016.
"But it's not easy," notes Sansa. "After all, this is like writing a movie script or novel."
Parapark Madrid. C/Manzana, 15. Tel. 695 62 73 92. http://parapark.es
The X-Door. Gran Vía 16, 1º puerta 6. Tel. 915 328 905. www.thexdoormadrid.com
The Exit Game. C/ Caracas, 15. Tel. 91 0161209. http://exit-game.es
Adheres to