14 Spanish provinces remain on alert for snow and wind
First cold spell of the year leaves white landscapes in Madrid and the northeast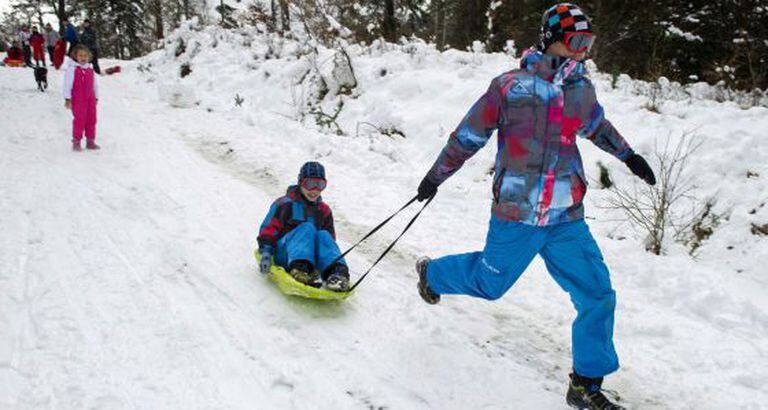 Fourteen Spanish provinces remained on a weather alert on Monday afternoon as a result of a cold front that left snow in many parts of the country.
The national meteorology agency, the AEMET, issued an orange alert in five provinces because of the probability of snowfall. Between 22 and 24 centimeters of snow are expected in southern Asturias, parts of Cantabria and the Picos de Europa mountain range, all located in northern Spain.
Madrid also registered some snowfall, albeit not as much as forecast.
Other parts of the country are on alert for rain, wind, dangerous sea conditions and falling temperatures.
Some of the provinces bracing themselves for more wintry weather include Navarre, Castellón, Álava, Catalonia, Valencia, Aragón and La Rioja.
Even Málaga province, in the southern region of Andalusia, is on alert for winds that could reach speeds of 70km/h. Adverse wind conditions are also expected along the coast, the Ebro Valley, the island of Menorca and the Canary Islands.