Latin America
China to invest €17 billion in Venezuela, says Maduro
Chinese president says he hopes money will be used for infrastructure projects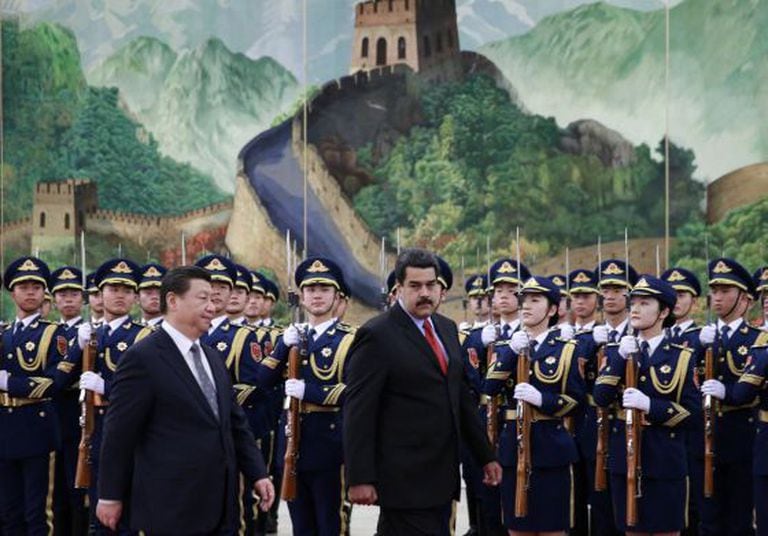 Venezuelan President Nicolás Maduro announced on Wednesday that China will invest more than $20 billion (€16.9 billion) in his cash-strapped country, which is facing severe food and energy shortages as it grapples with a worsening recession.
The money will be used for energy, industrial and development projects, Maduro said, after holding talks with Chinese President Xi Jinping and a number of businessmen during a two-day visit to Beijing.
Seeking out new investments was the objective of Maduro's trip, which was announced at the last minute. However, no official agreement-signing ceremonies were held, and it wasn't clear whether this $20 billion comes as a fresh line of government credit or was solely made up of business agreements.
With loans totaling more than $47 billion for infrastructure projects in energy, housing, transport and telecommunications, China has since 2007 become the biggest investor in Venezuela.
Some observers believe that Maduro made the rush trip to convince China to grant Venezuela new loans
In return, Venezuela is paying off its debts by sending China 524,000 barrels of oil a day, a figure that is expected to climb in the coming years.
Some observers believe that Maduro hastily traveled to Beijing to convince Chinese leaders to grant Venezuela new loans, which for the moment they appear not to have done.
During his meeting with Maduro, Xi said China was willing to "strengthen its financial cooperation" with Venezuela, the official Xinhua news agency reported. But he also noted: "I hope Venezuela makes good use of these financial mechanisms, and channels more money toward energy, mining, agricultural and industrial projects."
In referring to the agreements reached, Maduro said China would broaden its participation in energy projects in the petroleum-rich Orinoco region, while investing in the construction of new public housing complexes, EFE news agency reported.
Later Maduro wrote on his Twitter account that "there exists an international conspiracy that is trying to demonstrate to the world that Venezuela is a bankrupt country."