Young Cuban-Americans rejoice at Washington-Havana reconciliation
More than half of those born in the United States support the normalization of relations
At Raúl Moas' house in Miami's Little Havana district, a bottle of the best French champagne has sat unopened for decades. Not even President Obama's historic speech on December 17, when he announced that Washington was normalizing diplomatic relations with Cuba after more than half a century, was reason enough for the Moas family to uncork that bottle.
"The Dom Pérignon has never been opened, because that bottle is reserved for the day the Cuban political system falls. My family has always believed in that 'great day' of change, but it is not going to happen like that," says Moas, who is 26 years old.
His family represents the gradual generational and political changes that the two million members of the Cuban community in the United States – more than half of whom live in Miami – are going through.
Raúl Moas' grandparents fled Cuba after Fidel Castro's arrival in 1959 and to this day reject any type of "concessions" for Havana. His father left the island as a child and grew up in the center of Miami's hard-line exile groups. But he began supporting changes such as allowing visits to Cuba. And then came Raúl, who was born in the United States and has much more curiosity about – rather than resentment for – the island of his ancestors.
Some years ago, Florida International University began conducting studies on those gradual changes, which helped Obama forge a policy and capture a majority of the Cuban community's vote in 2012. In its latest poll released last June, the FIU survey revealed that young people and Cuban immigrants favored more openness between the United States and Cuba than the older generation.
According to a poll conducted by Bendixen & Amandi, 64 percent of those born in the United States, like Moas, support normalization of relations, opposed to 38 percent of those who were born on the island.
According to Moas, the Cuban community has two options. "We can continue protesting with our arms folded or we can say, 'Look, the train is leaving and we need to jump on it to help steer it.' We don't know where it is going to take us, or at what speed, but we must do something."
A proponent of that second option, Moas is the director of Roots of Hope, a network of students and professionals who want to support young Cubans "so that they can become the driving forces of their own future."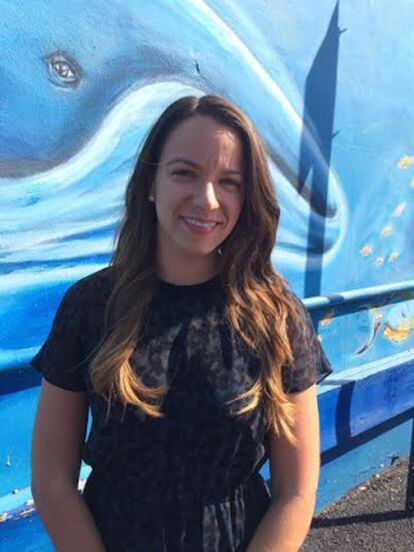 Natalia Martínez is a 28-year-old psychologist. She left Cuba with her parents in 1992 for economic reasons, and also works at Roots of Hope. She realizes that if she hadn't left the island she would be one of many young Cubans yearning for better opportunities than those the Castro regime can offer them. As with many of her friends, she is working to help many of those who are still in Cuba.
"Young people, in Cuba as well as those here, don't feel they owe anything," she says, in reference to a past that has affected their parents and grandparents. "We feel that there must be respect, and we must talk about what happened in the past." But, she concludes, "to arrive at that change, something new must be constructed, not necessarily based on the old issues of the past."
"There are young people in Cuba and here who agree on this. I doubt that we have the same opinions but we agree that a new direction must be taken that respects the past, but moves toward a different horizon," Martínez says.
At 45, Alejandro Barreras is part of the growing group of immigrants that has supported changes to US policy on Cuba since the 1990s. He left the island at the age of 22, and now combines his work as a graphic designer in Miami with CubaNow, an organization that is dedicated "to inspiring new dialogue about the realities taking place on both sides of the Florida Strait." He points to the rapid changes propelled by the economic reforms introduced by Raúl Castro and Barack Obama's flexibility in US policy since 2009.
"There is resentment and pain on both sides," says Barreras, whose father "believed in the Revolution" and died without ever speaking to his son after Alejandro left the island. "The only way that this resentment will remain is through isolation, and ignoring that the other party exists."
"There isn't a perfect solution, but maintaining the status quo only serves to maintain the regime in Cuba, which I don't think makes sense to anybody."