Paco de Lucía's last copla
'Canción Andaluza,' his posthumous album, will be released worldwide on Tuesday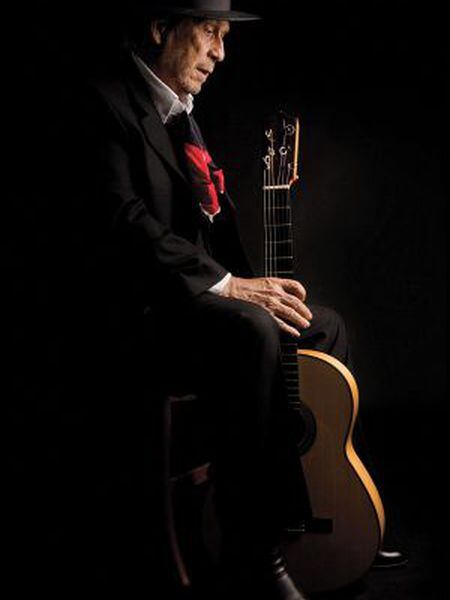 In flamenco circles it was a well-known secret that Paco de Lucía felt platonic love for the copla singer Marifé de Triana, and that the Spanish musical genre was a source of inspiration for the great flamenco and jazz guitarist from Algeciras.
Canción andaluza, or Andalusian song, which is the way he used to refer to the copla, is also the title of De Lucía's posthumous album. Two months after his sudden death from a heart attack in Mexico at age 66, the work takes on added meaning.
The man who is credited with pushing flamenco's limits furthest, fusing it with pop, jazz, blues and other genres, was an incurable perfectionist who managed to leave Canción andaluza just the way he wanted it. After a career spent on stages big and small, for the last decade De Lucía had increasingly retired from full-time touring and liked to spend time in his recording studio.
Technology allowed him to prepare the material personally inside his Mallorca home, Casa Paco. It was the first of 27 albums to be put together in this way. Universal, the company with whom he worked for half a century, will release the album worldwide on Tuesday.
This time, Paco the guitarist weighed more heavily than Paco the composer, and Canción andaluza may well be his best work as an arranger. Three of the tracks include vocals, which meant that contributing artists Estrella Morente, Óscar de León and Parrita showed up in Mallorca for the recording sessions.
As for the instrumentation, De Lucía enlisted people with whom he had been touring for a decade, including Piraña, Antonio Sánchez and Alain Pérez. The latter is responsible for the salsa version of Señorita, one of the most surprising songs on the album.
"Personally it was a blessing to get a call from him; I'd been a part of the group with which he toured the world for 10 years, and feeling the energy he put into his work," says the Cuban bassist. "Every time I was near him I had the feeling that I was face to face with history, standing next to a legend, and so I was thrilled to travel to Mallorca."