TELEVISION
Spanish TV networks criticized for keeping children up past their bedtime
Kid's version of 'The Voice' talent show is shown midweek between 10pm and 1.25am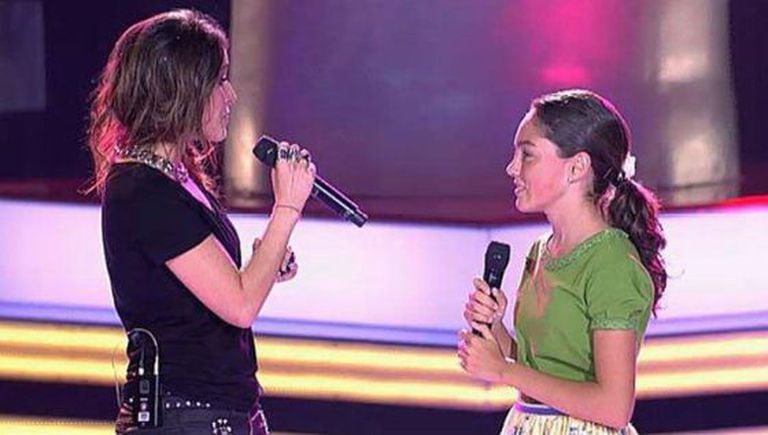 Audience ratings data show that more than half-a-million Spanish children regularly watch television after 10pm, when prime-time programming is scheduled. Among the most popular shows in recent weeks has been La Voz Kids, a children's offshoot of The Voice global music talent show franchise, which was broadcast by Telecinco on Thursdays between 10pm and 1.25am.
The figures indicate that around 589,000 minors make up 3.6 percent of the 16.2 million people who watch prime-time television in Spain. The ratings show that by the end of that slot, 132,000 children are still watching.
Overall, each of the six episodes of La Voz Kids was seen by an average 5.1 million people, of whom 261,000 were minors. On the night of March 20, when the gala final was shown, 322,000 were children.
The ratings show that by the end of the prime-time slot, 132,000 children are still watching
Television viewers' associations have criticized Spanish broadcasters for showing family-type programs, particularly those centering on children, so late in the evening. The Association of Communication Users (AUC) highlights what it calls the "undisputed pull" such shows have on children, and says the strategy of broadcasting these types of program after 10pm means that young people will stay up past their bedtime. Rebroadcasting the program on Sunday mornings is of little value, it argues: "This is a competition, and so people, among them many children, want to watch it when it is first broadcast," says the AUC, which is calling on broadcasters to "make an effort" to follow the guidelines to protect young people that they signed up to in 2004.
Much of the programming Spanish television companies broadcast in prime-time slots lasts over two hours. Even drama series, which in the rest of the world consist of episodes lasting 45 minutes, typically run to more than 70 minutes in Spain, which are then extended by regular and lengthy advertising breaks. "This is a Spanish anomaly; we have cut ourselves off from the international norm," admits the head of one of the country's state broadcasters. The practice has also added to the difficulties of selling programs on the international market and episodes often need to be shortened.
Audience figures for La Voz Kids soared after one of the contestants, an 11-year-old girl, died earlier this month. The show had also been in the news after the name of the eventual winner was leaked on social networks.