UNIVERSAL JUSTICE
Socialists to appeal universal justice reform with Constitutional Court
Spokeswoman says new legislation breaches right to "effective legal protection"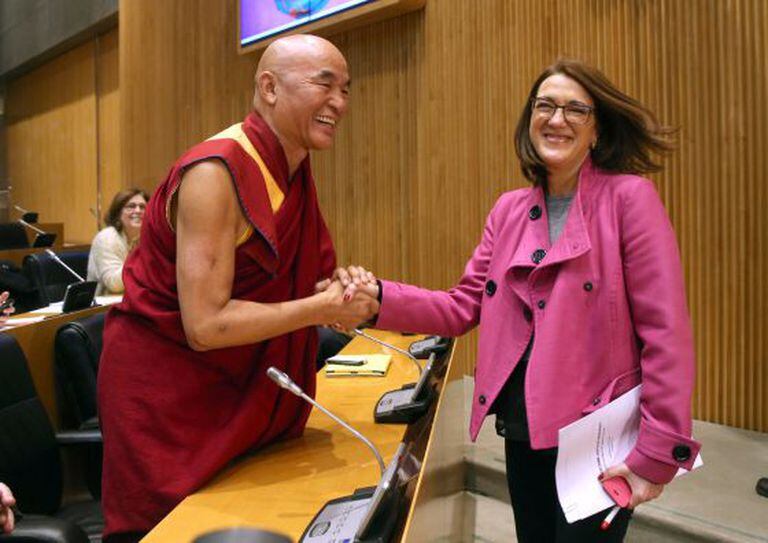 The main opposition Socialist Party plans to appeal a drastic reduction of the scope of the so-called universal justice law, pushed through Congress by the ruling conservative Popular Party, with the Constitutional Court.
Speaking in the Spanish lower house on Tuesday the Socialists' congressional spokeswoman, Soraya Rodríguez, said the new law breached the right to "effective legal protection."
The conservative Popular Party government used its absolute majority in Congress to fast-track the draft legislation, which is pending final approval, without the consultation of leading institutions such as the General Council of the Judiciary legal watchdog and the Council of State.
All of the opposition parties in Congress voted against the changes to the law. Rodríguez described the manner in which the reform was pushed through as a "legislative ramrod."
The move to all but abolish the principle of universal justice came in response to a Spanish High Court judge issuing international arrest warrants for top Chinese Communist Party leaders, including former president Jiang Zemin, for crimes against humanity in Tibet, following a suit filed by Tibetan monk Thubten Wangchen. In response, Beijing issued a sharp rebuke and threatened trade sanctions over the court's decision.
Under the new law judges will only be able to open investigations against a suspected human rights violator if the defendant "is Spanish or a foreigner who frequently resides in Spain," or who is currently in the country and Spanish authorities have refused to allow them to be extradited. It also limits the scope of judges to pursue acts of international terrorism.
The law is also retroactive, meaning that once effective the case against Zemin and the other Chinese leaders will be dropped. Other investigations that will be shelved include the death of Spanish television cameraman José Couso at the hands of US forces in Iraq in 2004, the CIA's rendition flights that used Spanish airbases as stopovers, the 1994 genocide in Rwanda and alleged human rights abuses by Morocco against the Sahrawi people in Western Sahara.
United Left lawmaker Gaspar Llamazares on Tuesday described the changes as a "real botch job" because it was approved in "summary fashion."
Catalan center-right nationalist CiU coalition lawmaker, Jordi Jané, expressed particular concerns about the fact the law is retroactive, which he said was in breach of basic constitutional principles. "Nothing can be retroactive that limits rights."