This week's movie releases
Leonardo DiCaprio and Martin Scorsese clock up their fifth collaboration in black comedy 'The Wolf of Wall Street'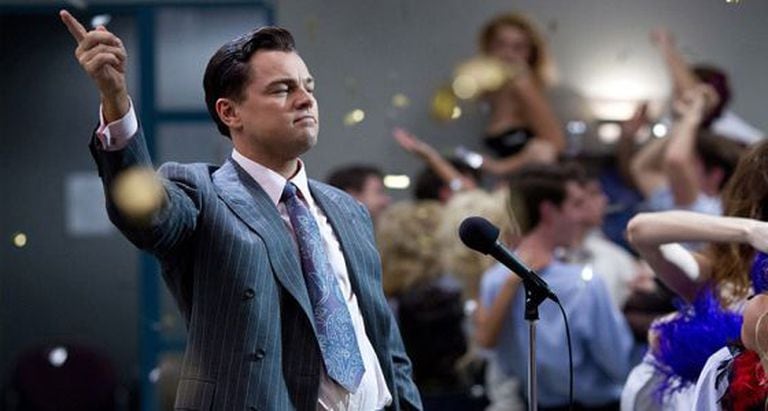 Leonardo DiCaprio clocks up film number five with Martin Scorsese in The Wolf of Wall Street. Based on the memoirs of convicted felon Jordan Belfort, it's an exuberant tale of ill-gotten excess with shades of the great Goodfellas (1990). Here, though, the sharp-suited gangsters are the kind who rob you with a fountain pen rather than a gun as New York stockbroker Belfort (DiCaprio) notches up, and eagerly spends, a multimillion-dollar fortune by swindling investors and manipulating the markets with his partner (Jonah Hill). Played for dark laughs, it's written by Boardwalk Empire creator Terence Winter and also stars Matthew McConaughey, Rob Reiner, Jon Favreau and Jean Dujardin.
Morgan Freeman as Nelson Mandela in Invictus? Casting decisions don't come much more obvious. But for the film adaptation of the great man's autobiography, Mandela: Long Walk to Freedom, the producers went for a more leftfield choice in the title role. No, not Denzel, but The Wire's Stringer Bell, aka British actor Idris Elba. By his own admission, Elba looks nothing like Mandela, so instead focuses on capturing the South African leader's charisma in a film that moves from his early life, education and activism, to his 27-year imprisonment and eventual release and presidency.
Norwegian director Joachim Trier's Oslo, August 31st is the story of a thirtysomething drug addict (Anders Danielsen Lie) who's given a day out of rehab to attend a job interview, but instead ends up visiting old acquaintances, confronting his past and struggling to keep his habit in check.
In documentary Asier y yo actor and director Aitor Merino sets out to comprehend why his childhood friend chose to join Basque terrorist group ETA.