Environment
Bear necessities of Life+ come to Spain
European funding pledged for endangered species protection groups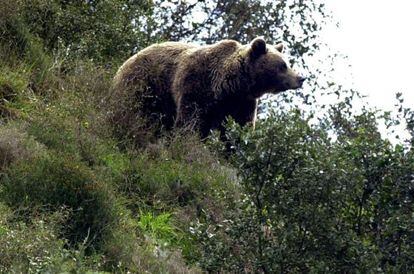 Wildlife protection groups in Spain are to receive 18 million euros from a European program called Life+ Nature and Biodiversity. The program has approved the sum - 11 million of which comes from EU funds - to 11 different groups fighting to save different endangered species on the Iberian peninsula.
 Among the species to benefit are river snails, bearded vultures, Bonelli's Eagles, brown bears and doves, as well as plants such as cedars and heather in the Canary Islands. One project singled out to gain is "Desfragmentación oso" (Bear Defragmentation), run by the Brown Bear Foundation, which will use the money to plant 70,000 trees to create a path linking the remaining bear habitats in Cantabria.
Another project, which has received two million euros is Life Bonelli, which aims to save the Bonelli's Eagle and to boost existing colonies in Madrid, Álava and Navarre, as well as reintroducing the birds to Mallorca.