CINEMA
"It's an adventure film, but what film in Spain now isn't?"
Industry cuts dominate Málaga festival, but so does a quality crop of movies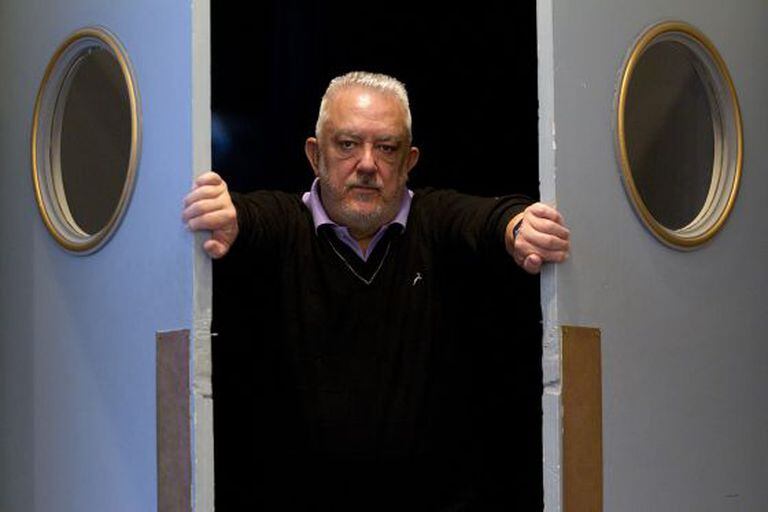 With a budget 11 percent smaller than last year, the 2012 Málaga Film Festival - the leading Spanish movie event devoted to homegrown film - is underway this week. Talk has been dominated by the government's 35-percent cut in money for the industry, way above what other areas of culture have experienced, but also by a better crop of films than previous years.
The festival opened last Saturday with director Eduard Cortés' The Pelayos. Starring Daniel Brühl, Lluís Homar, Miguel Ángel Silvestre and Blanca Suárez, it's the true story of a family who hit the headlines in the 1990s when they broke the bank at several casinos with their roulette-playing system. The film, which is released in Spain on Friday, was made with the authorization of the real Pelayo clan, who were in Málaga to support its unveiling.
"The Pelayos is adventure film, but what film in Spain now isn't an adventure?" asked Cortés on Saturday in reference to the current plight of Spanish cinema. He bemoaned the lack of an alternative model offered by culture chiefs and the absence of a roadmap to traverse what, in his opinion, is causing the current paralysis of the industry.
In his now traditional address, the president of the FAPAE producers' association, Pedro Pérez, on Monday wanted to make it clear that that the new business model - involving direct subsidies and tax breaks - would be in place by January 2013. He concurred with the need for clearly defined rules of play for the struggling sector, which has seen the number of films produced at the start of 2012 drop 36.3 percent to 35 from 55 over the same period the previous year. In the meantime, he encouraged producers to continue moving forward with projects in the manner outlined in the current Film Law.
The 600,000-euro budget for their debut feature was raised via internet crowdfunding
Despite all the fanfare, however, The Pelayos failed to provoke much excitement in audiences at the festival. Faring much better, though, was the directorial debut of actor Paco León, greeted by a round of applause and a full press room after its screening on Tuesday. Part fiction, part documentary, Carmina o revienta is a to-the-point and outrageous portrait of León's own mother, Carmina Barrios, and also features his sister, the Goya-winning actress María León, and other family members.
"It is a portrait of my mother that I have had in my head for many years," explained León. "She has always been a fountain of anecdotes [...]. At the beginning I thought about directing it with professional actors but then I thought it would better if she starred in it herself, which would make the story stronger."
Shot without any subsidies or a distributor and produced by the León family itself, it's an offbeat film that its director hopes will refresh Spanish cinema. "In the script there are real anecdotes, reconstructions of stories, alongside a lot of fiction. What I was looking from [my mother] was for everything to look at if it were improvised. I was surprised by [her] ease in front of the camera."
Also capturing attention was the feature debut of Alfonso Sánchez, El mundo es nuestro. The Sevillian found himself barely able to walk around without being stopped by excited critics, members of the public or professionals inviting him to show his comedy at their festivals.
"I am overwhelmed. This is incredible," said the director, who shot to fame along with partner Alberto López several years ago with a short film about two Gypsies that became an internet phenomenon with 10 million visits. The 600,000-euro budget for this first feature, which tells the story of two thieves who try to escape the crisis by robbing a bank and fleeing to Brazil, was raised via internet crowdfunding. "We launched the campaign [...] and our internet followers threw themselves into it," he said.
"I don't know what the reasons are, but what's clear is that the current crop is better than that of other years," noted a satisfied Carmelo Romero on Saturday. Also in the festival's director line-up this year is Imanol Uribe's Miel de naranjas, which portrays the secret urban fight against Franco in 1950s Andalusia. Based on true events, it stars Iban Gárate, Blanca Suárez, Karra Elejalde, Eduard Fernández and Ángela Molina.
Adheres to